The company is already in Dizraptor's portfolio since Sep 10. New offerings are possible in the future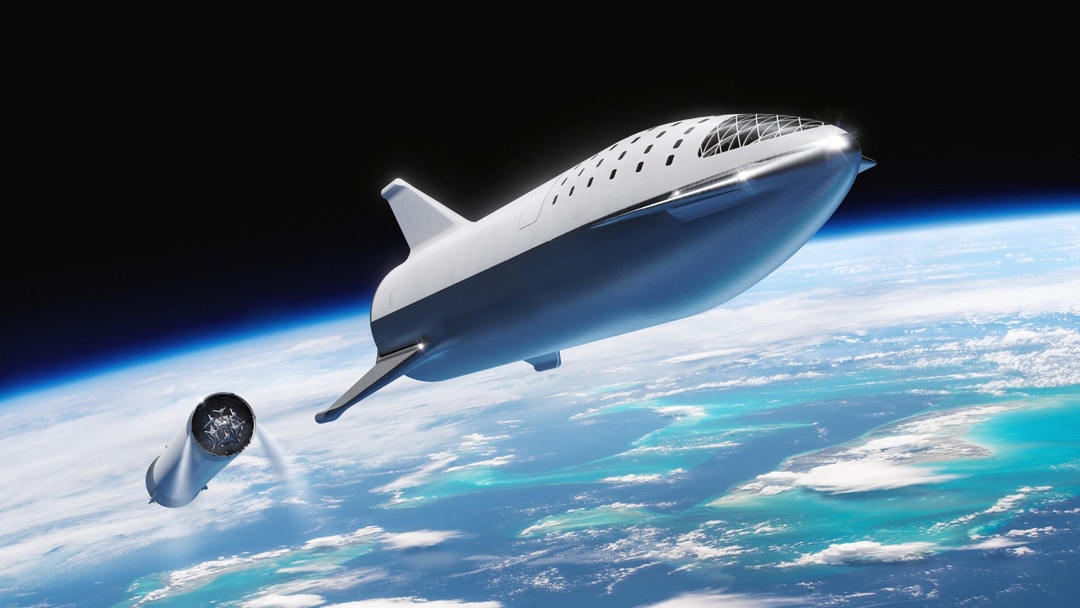 Video about SpaceX
About the Company
SpaceX is a pioneer of the space industry. The company designs, manufactures and launches the most up-to-date rockets and spacecrafts. The company was founded in 2002 by Elon Musk to revolutionize space transportation by offering and promoting the use of reusable rockets with the ultimate goal of making life multiplanetary.
SpaceX also aspires to become the leading and first satellite service provider delivering high-speed Internet to users from all around the world. As of October 2021 SpaceX has launched 1,740 Starlink satellites. The network has more than 100,000 users in 14 countries who are participating in a public beta, with service priced at $99 a month.
In May 2020, SpaceX and NASA launched two astronauts into orbit, marking the first human launch into space from U.S. soil in 10 years and a new partnership between SpaceX and the government.
Market Opportunities
Moon Markets Analysis report forecasts 140 Moon Missions launching over the next decade to generate $42.3B. In April 2021, NASA announced that SpaceX alone had won the contract to build the agency's next moon lander for its Artemis Moon program.
SpaceX is developing a Starship – a massive, next-generation rocket to launch cargo and people on missions to the Moon and Mars. In May 2021, Starship prototype aced a high-altitude test flight from South Texas. Reaching orbit is the next step in testing the rocket, with SpaceX awaiting regulatory approval for its next launch.
In September 2021 SpaceX successfully undertook the Inspiration4 mission sending billionaire Jared Isaacman and three other civilians on a three-day trip to Earth orbit aboard a Crew Dragon capsule. It was the first time when the Crew Dragon, which was initially developed to carry professional astronauts to and from the International Space Station, was ever used for an entirely private mission. The company is working on further development of space tourism, including five already contracted missions to fly in the months and years to come.
Financials and Valuation
SpaceX does not disclose any financial information, but claims that it will generate as much as $36B in sales by 2025.
During the funding round in February 2021 the company raised nearly $1.2B at $74B valuation. In October 2021 SpaceX held a secondary sale of existing shares at the valuation of $100.3B. It made it the second-most valuable private company in the world (behind only China's Bytedance).
As of November 2021 SpaceX has raised a total of $7.4B from 56 investors including United States Space Force, NASA, Raison Asset Management, Baillie Gifford, Bank of America, Fidelity, Google, Founders Fund and others.
Risks
In some business segments SpaceX may be faced with intense competition. Its Starlink satellite network program competes with Amazon who's planning to launch its Kuiper network with more than 3,000 satellites; though it hasn't yet revealed its production plans or launched any satellites yet.
Since August 2021, recent Starlink satellite launches have been delayed due to a liquid oxygen shortage induced by higher medical needs during the COVID-19 pandemic.
NASA's selection of SpaceX to design a human lunar lander for its Artemis program caused protests and a lawsuit from competitor companies. As a result, the work has been suspended and, according to media reports, the conflict will be settled if the U.S. Senate directs NASA to select a second company to participate in this program.
Sources
"Elon Musk's SpaceX hits $100 billion valuation after secondary share sale", CNBC, Oct 2021
"NSR's Newest Report: Moon Missions to Generate $42.3B over the Next Decade", GlobeNewswire, Apr 2021
"Elon Musk's SpaceX now valued at $100 billion", Space.com, Oct 2021
"SpaceX just brought the first all-tourist crew back from space. Here's what's next", CNN Business, Sep 2021
"Amazon, fighting SpaceX's Starlink plans, says Elon Musk's companies don't care about rules", The Verge, Sep 2021
"SpaceX faces possible liquid oxygen shortage for rocket fuel amid pandemic", Space.com, Aug 2021
"Elon Musk's SpaceX Is Now 100X a Unicorn Stock", The Motley Fool, Oct 2021
"Is SpaceX Really Worth $74 Billion?", Forbes, Apr 2021