We Offer Tech Companies at Pre-IPO and Middle Stage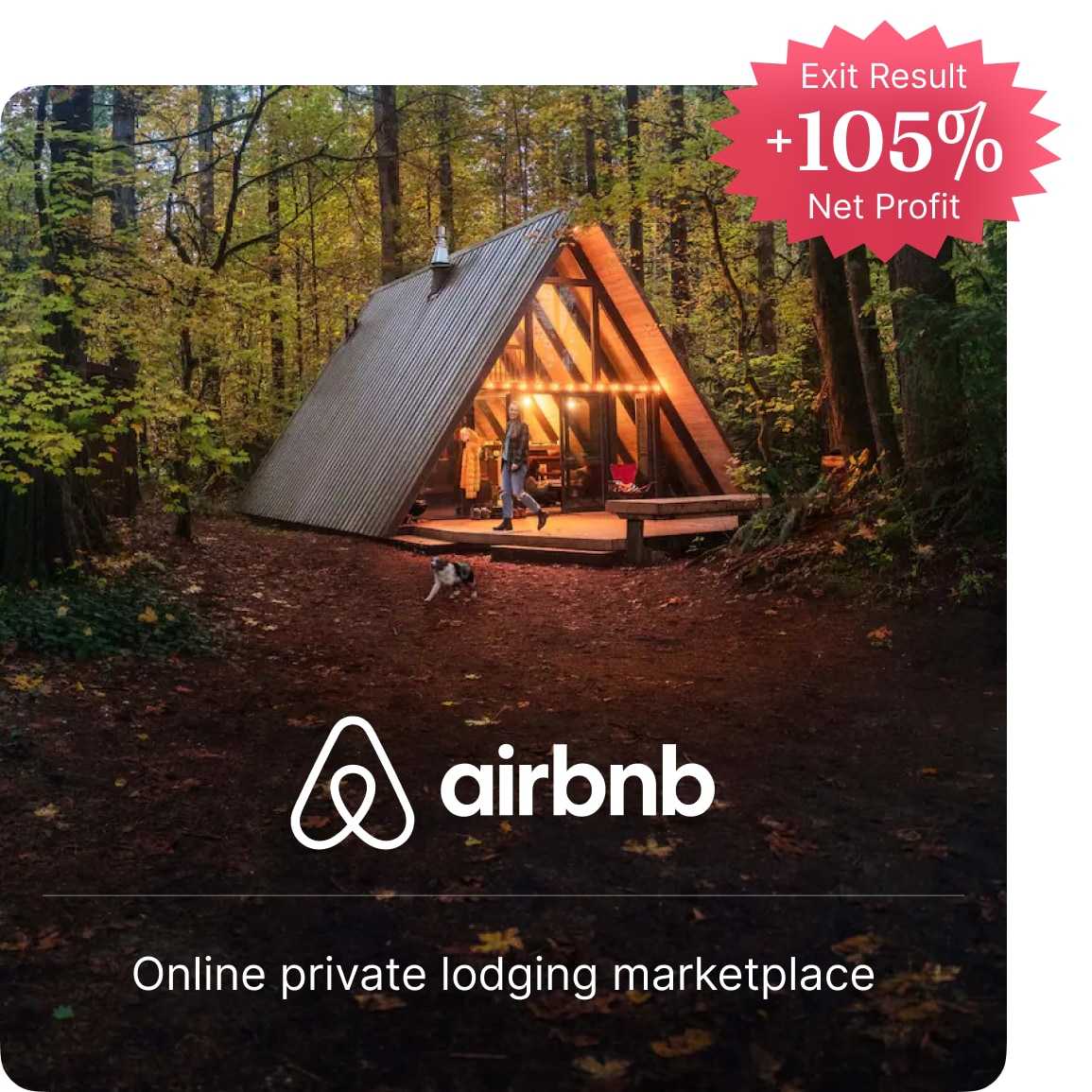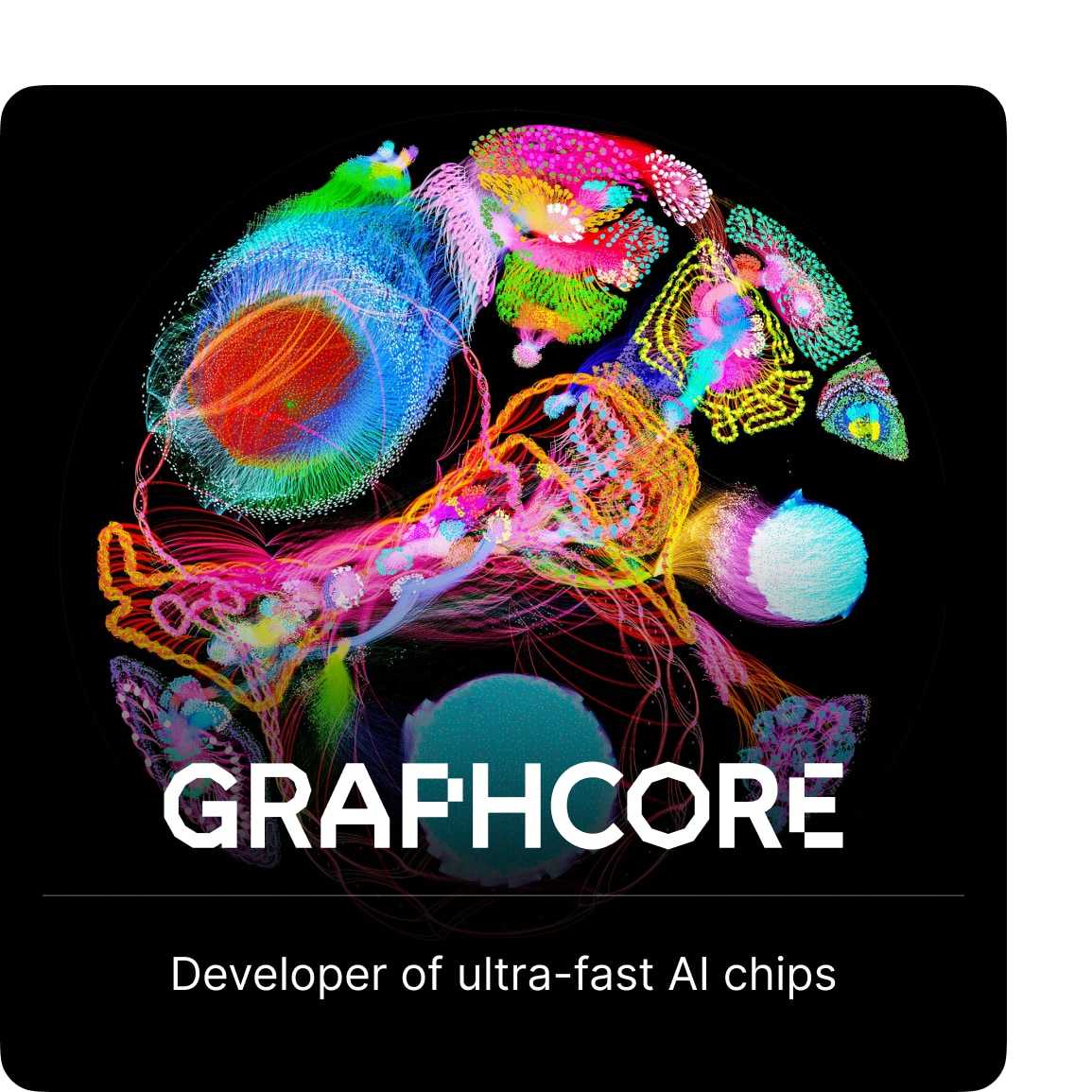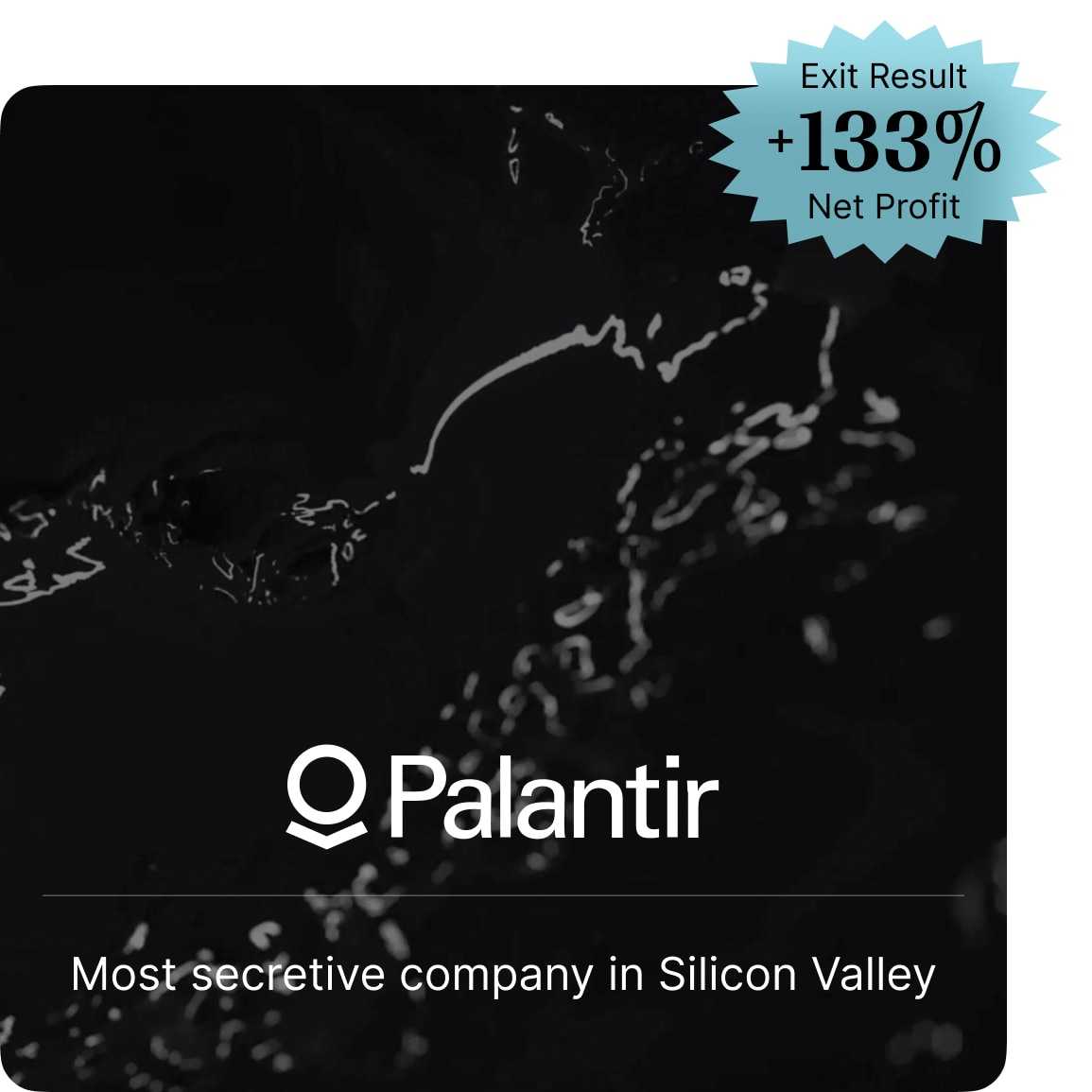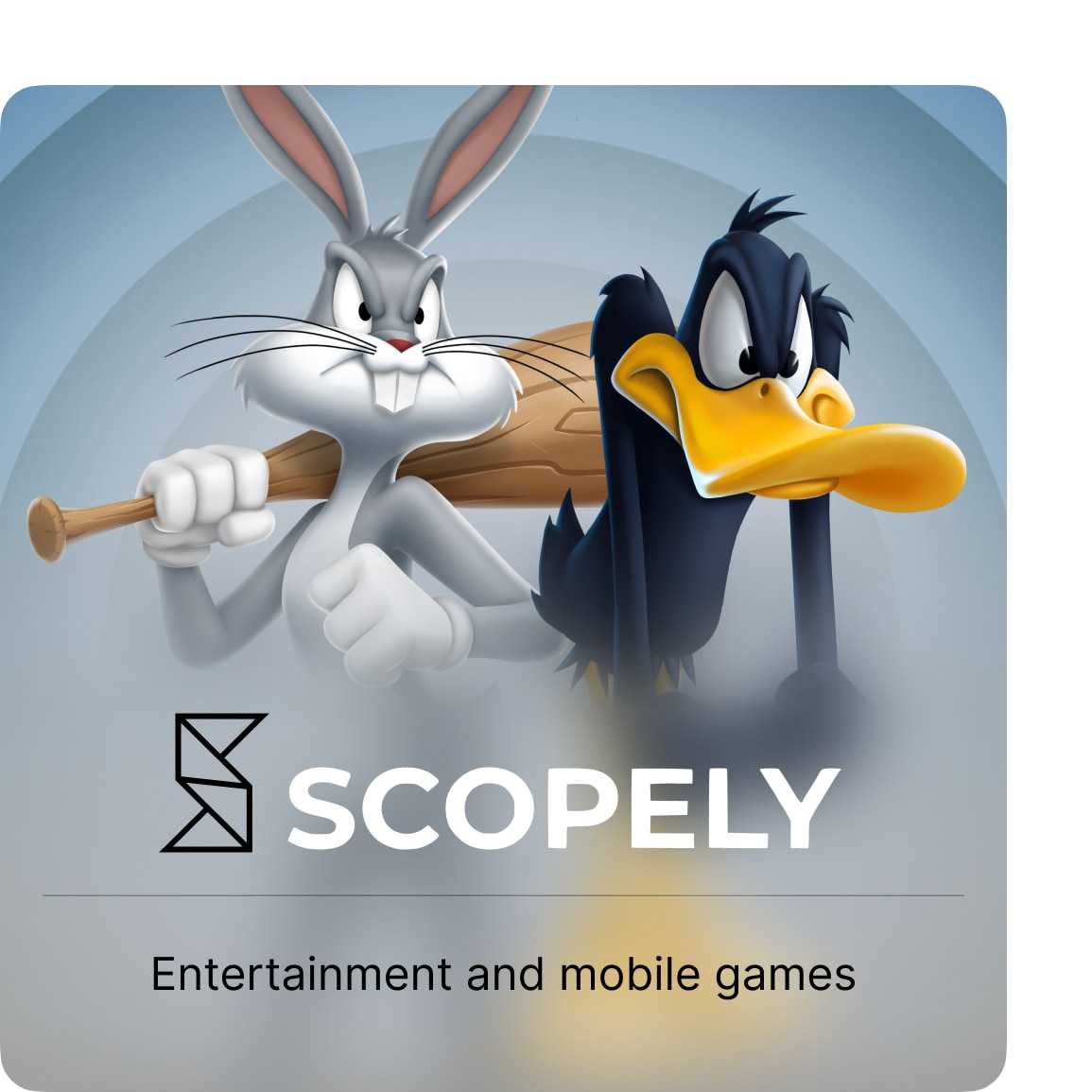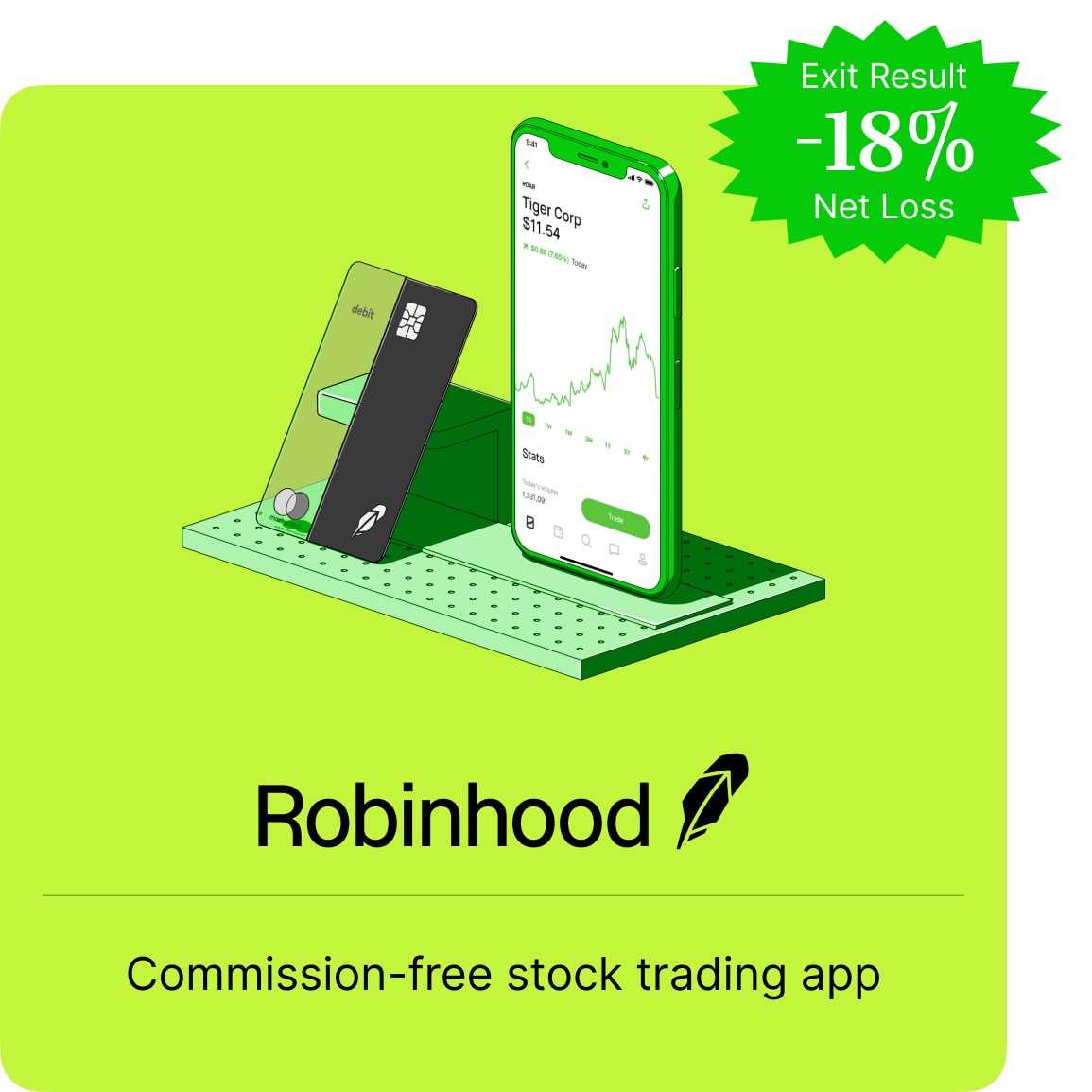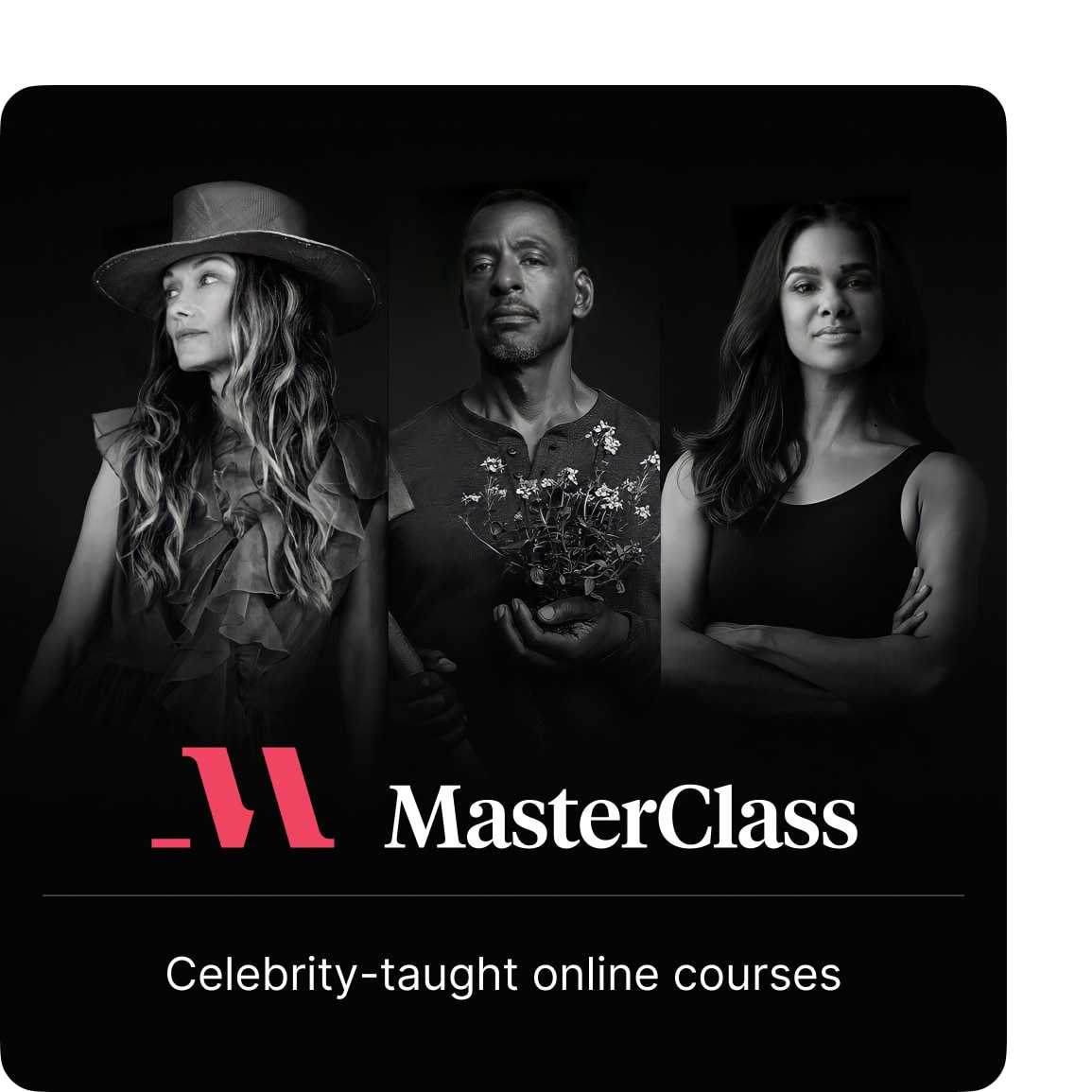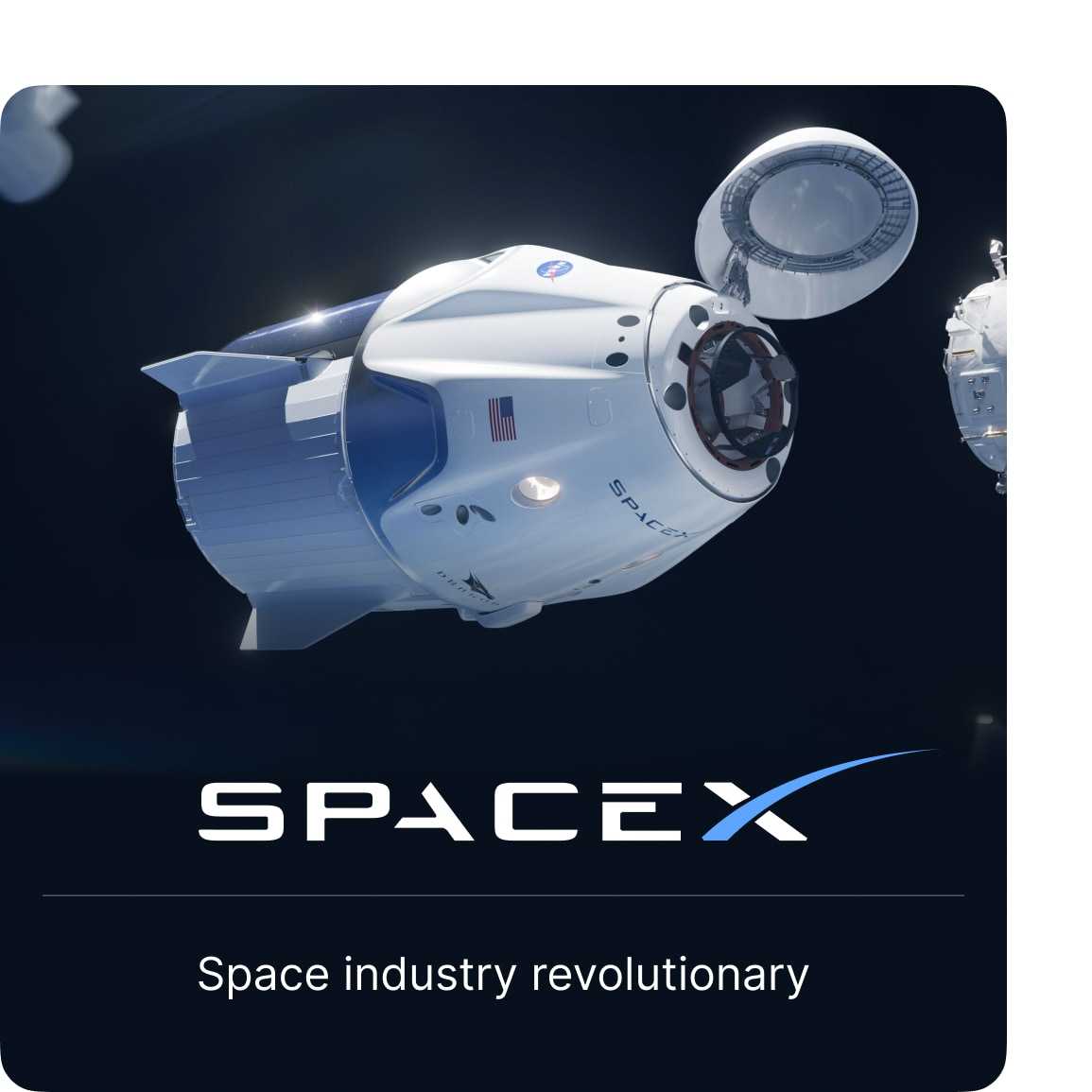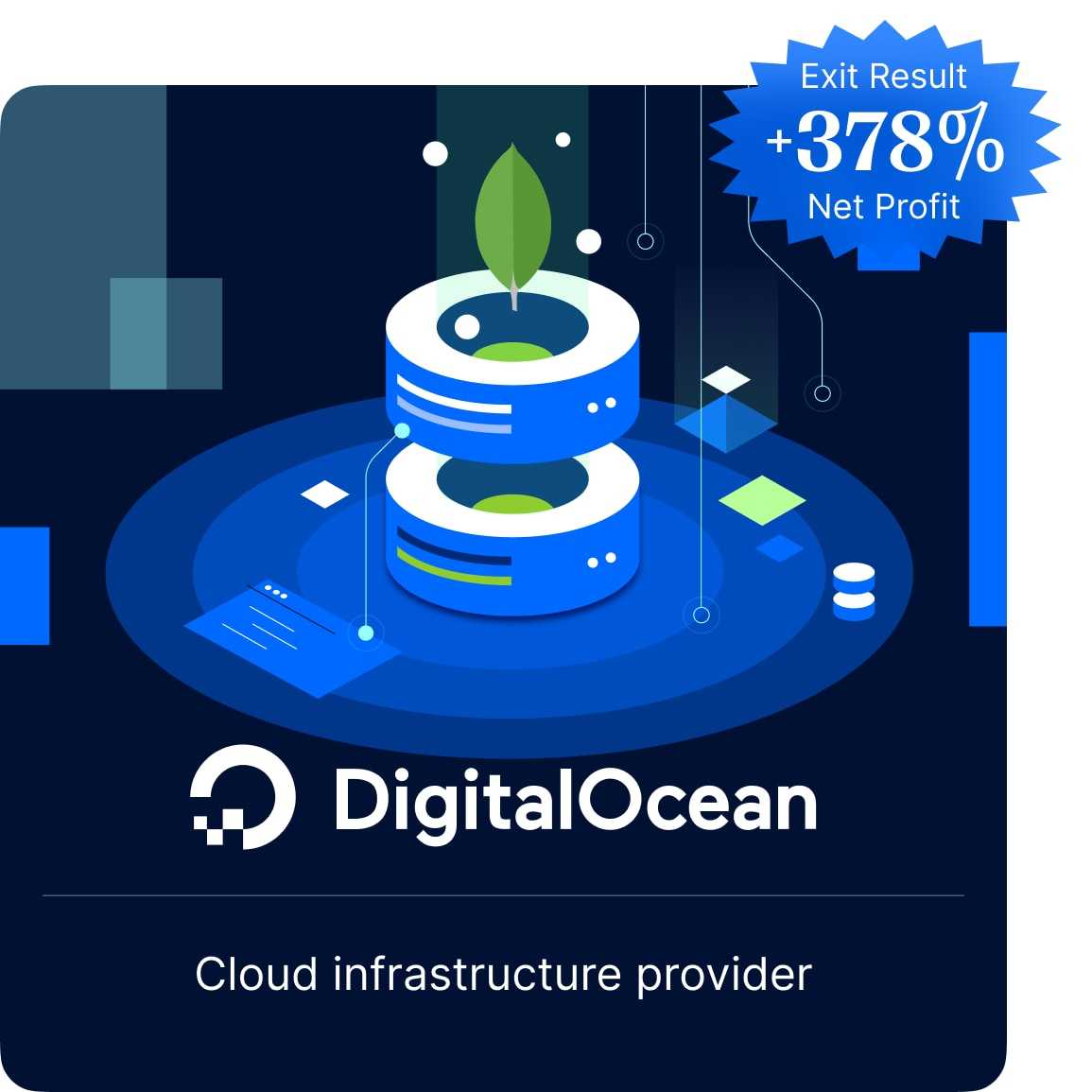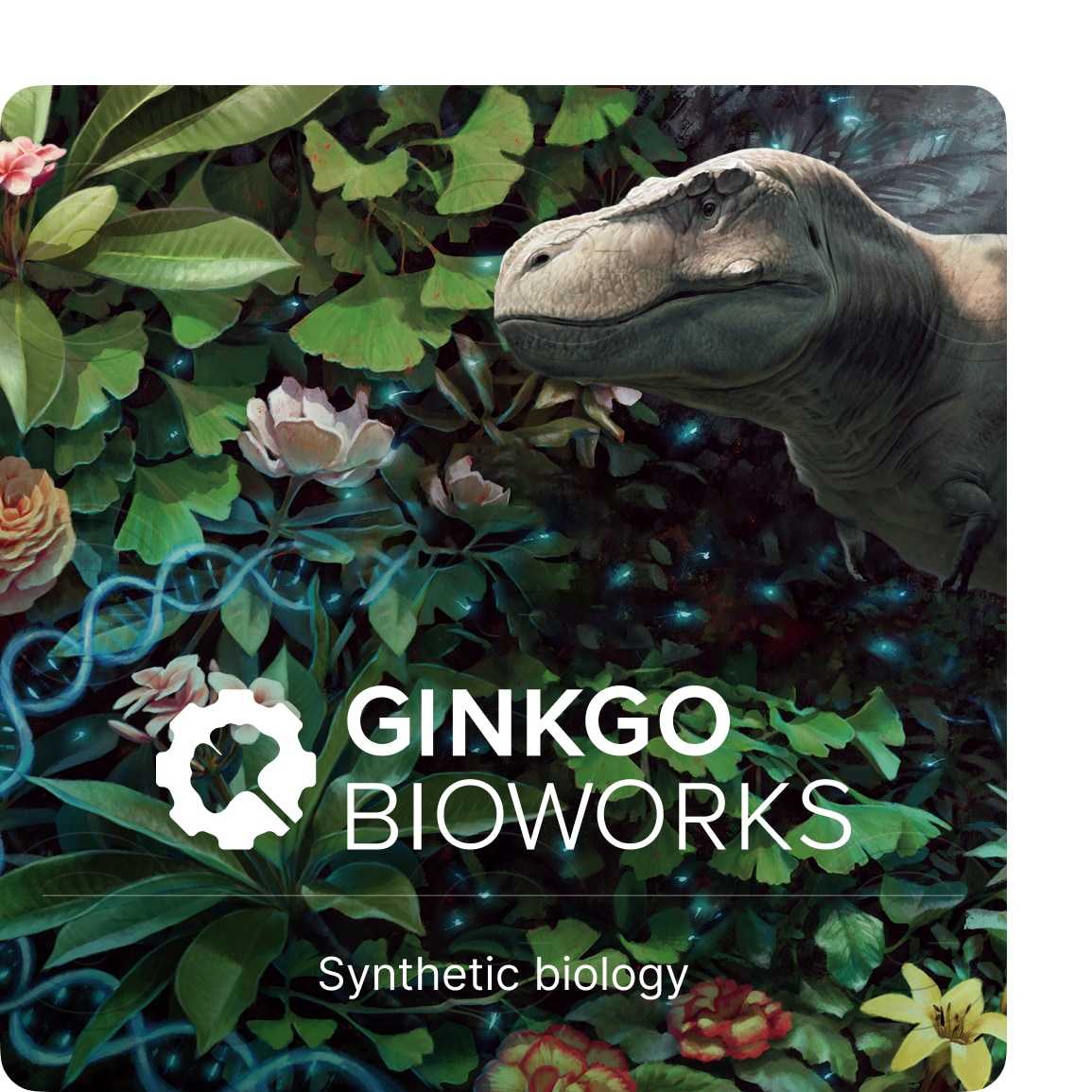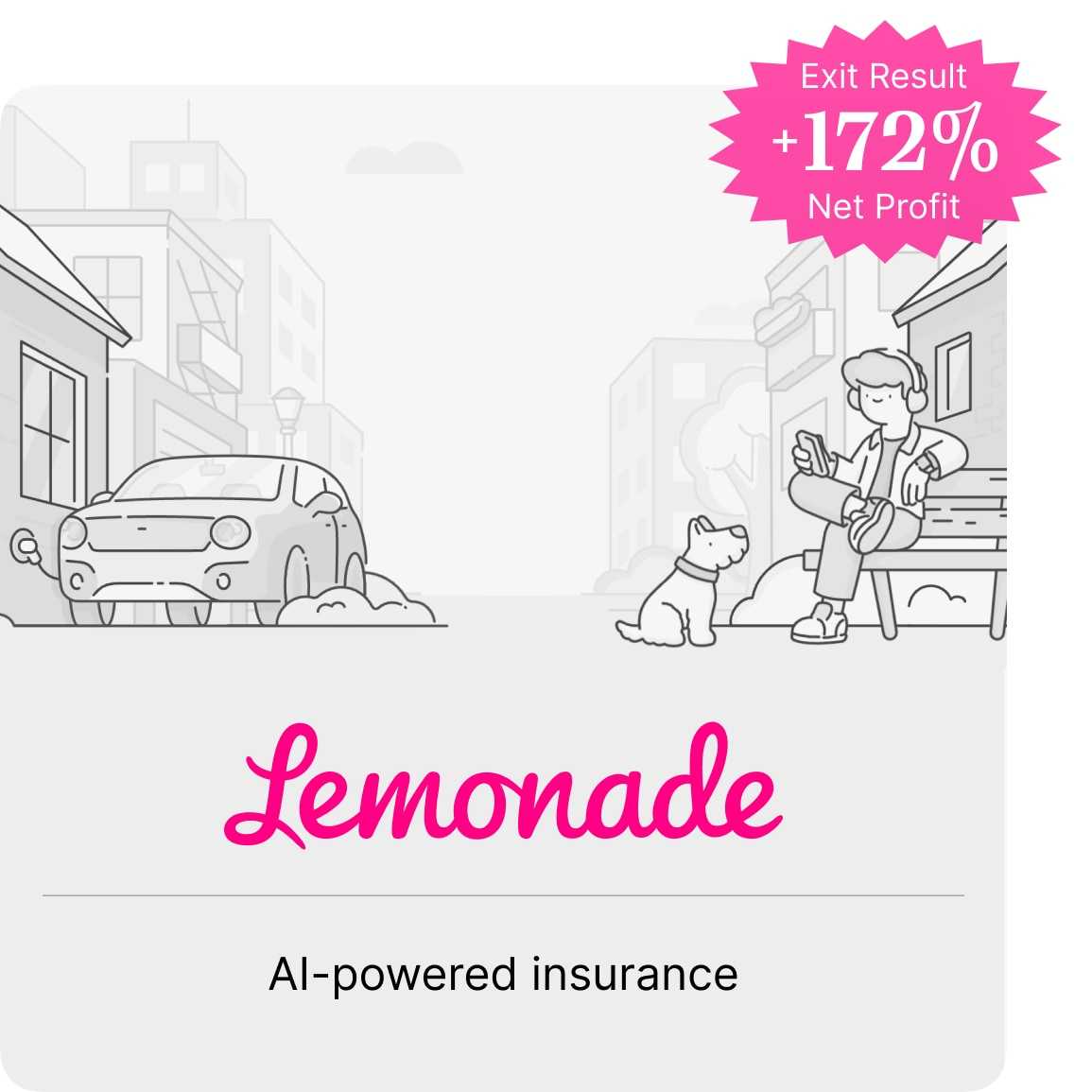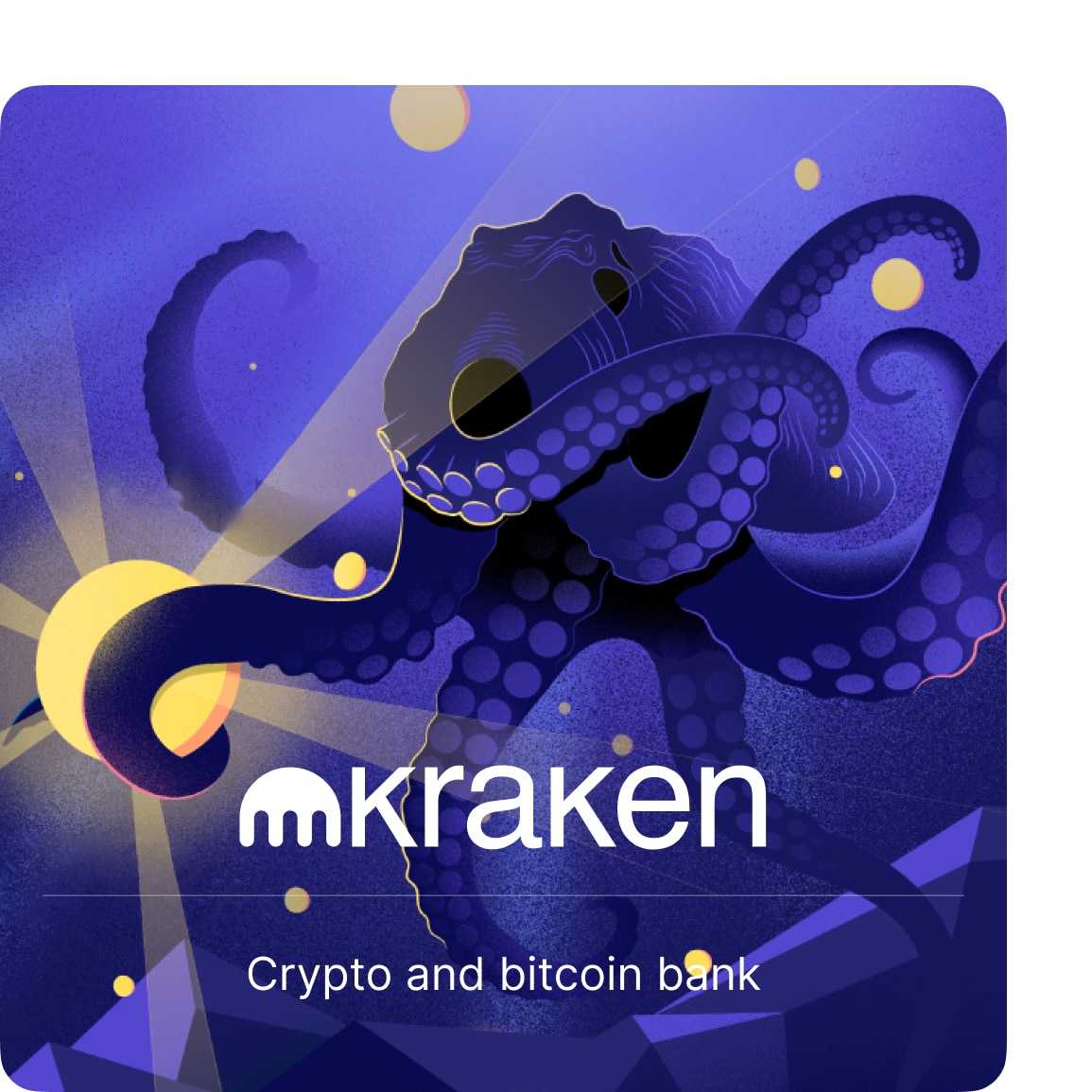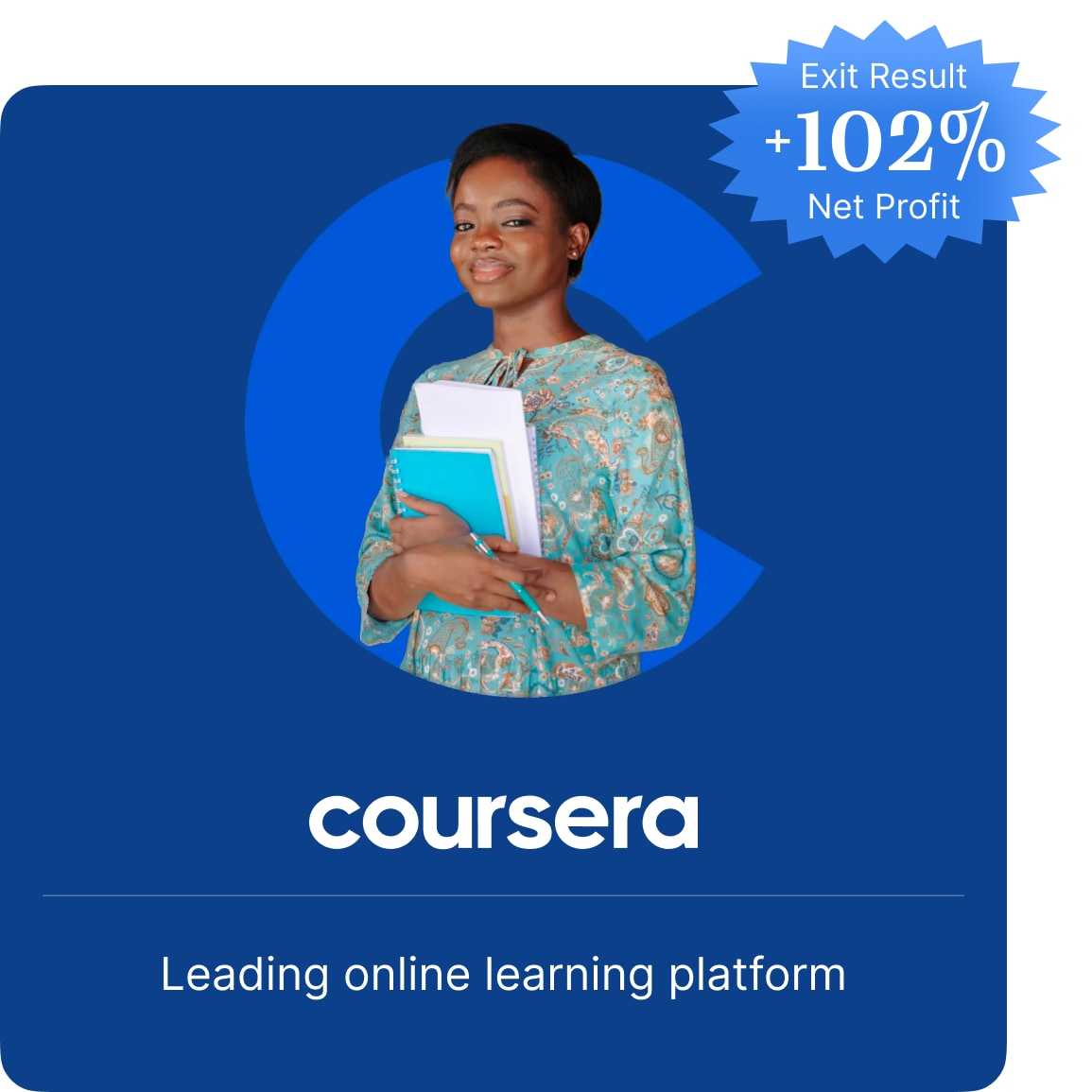 Pre-IPO Companies Grow Faster Than Public Ones
The graph compares the growth in company valuations (indexed to 2016):
All in One Mobile App
1.
We choose the best companies
at the pre-IPO stage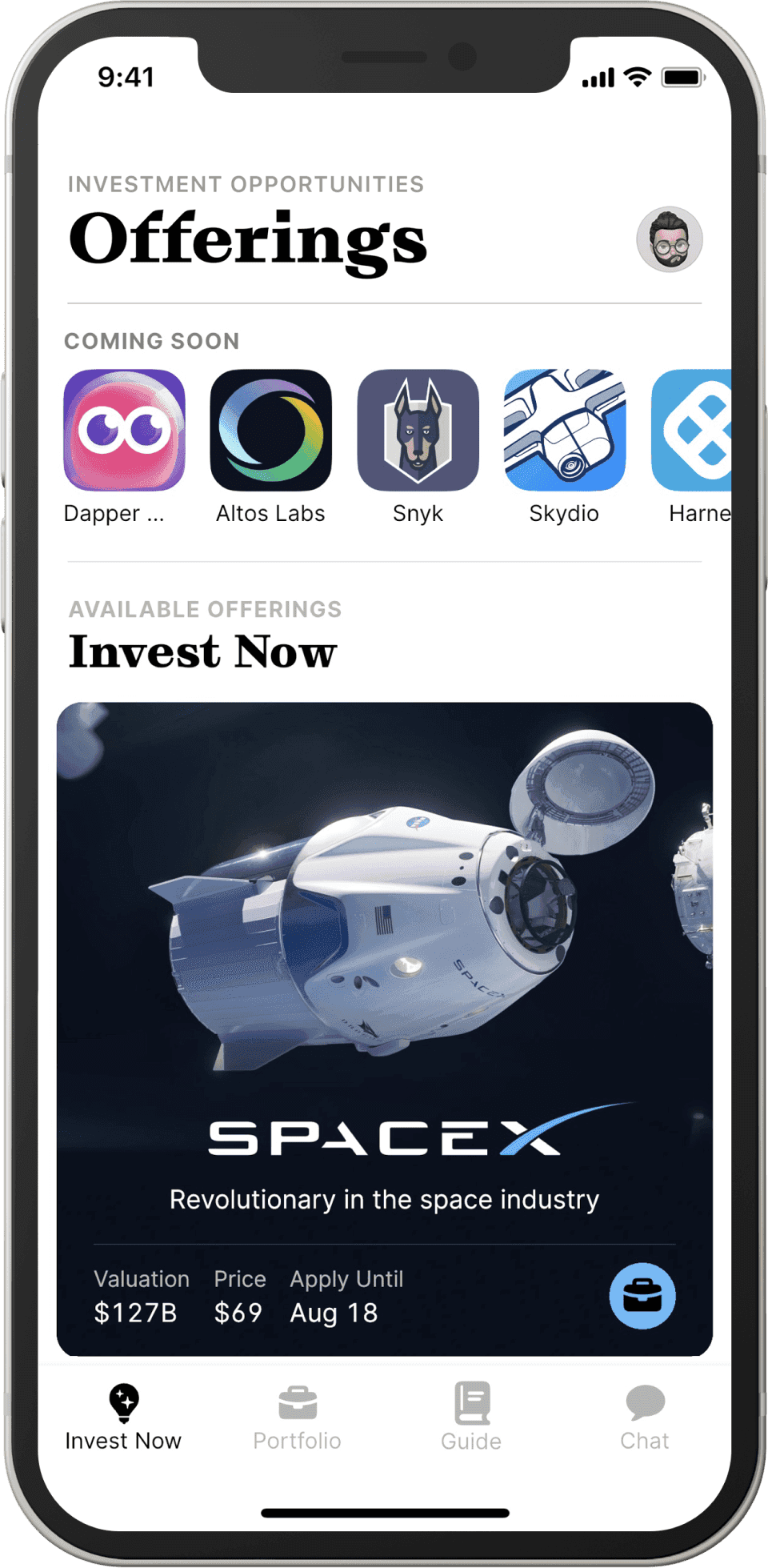 2.
We publish a detailed investment
offering in the app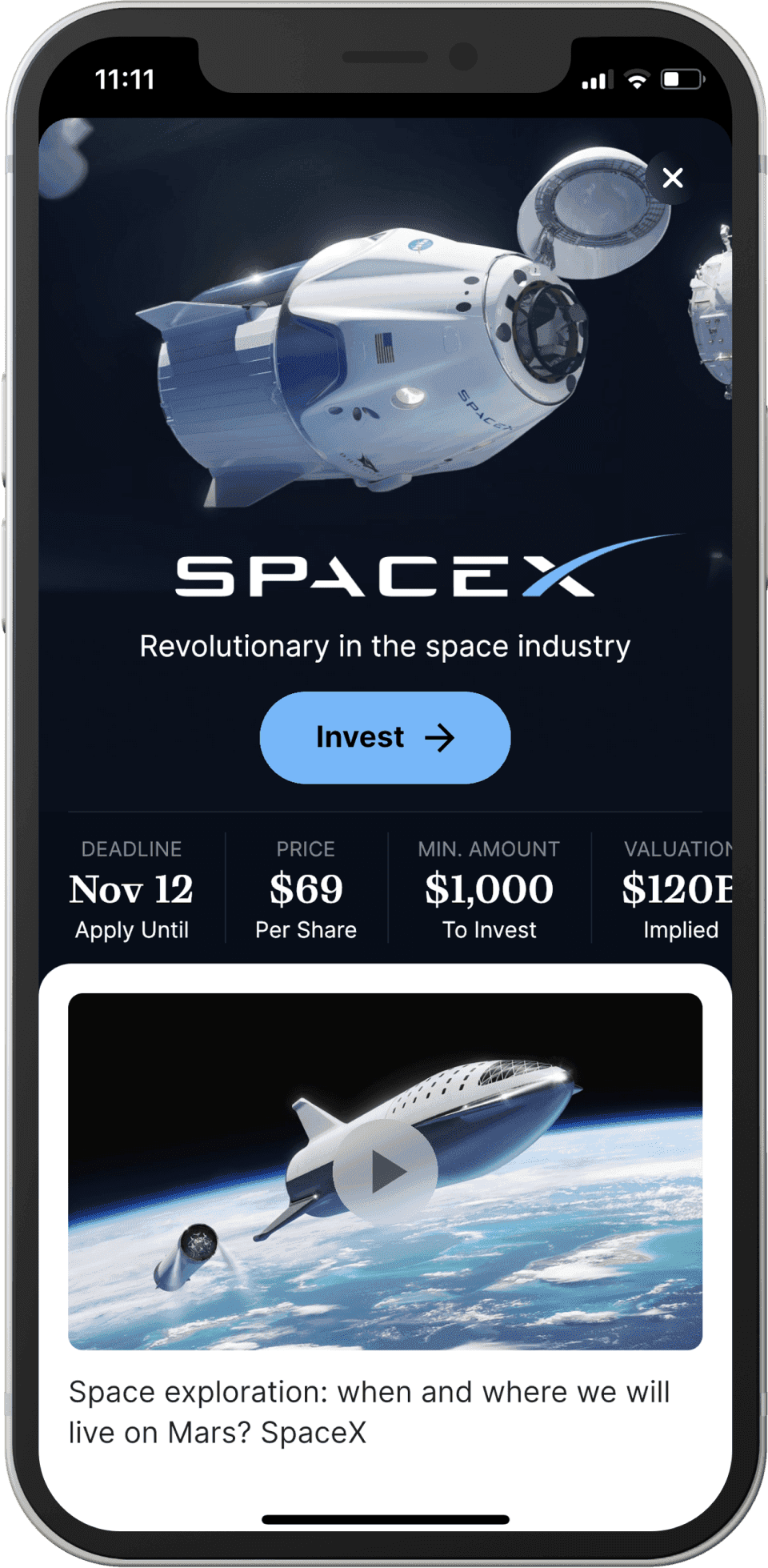 3.
Investors make their orders
and sign papers via the app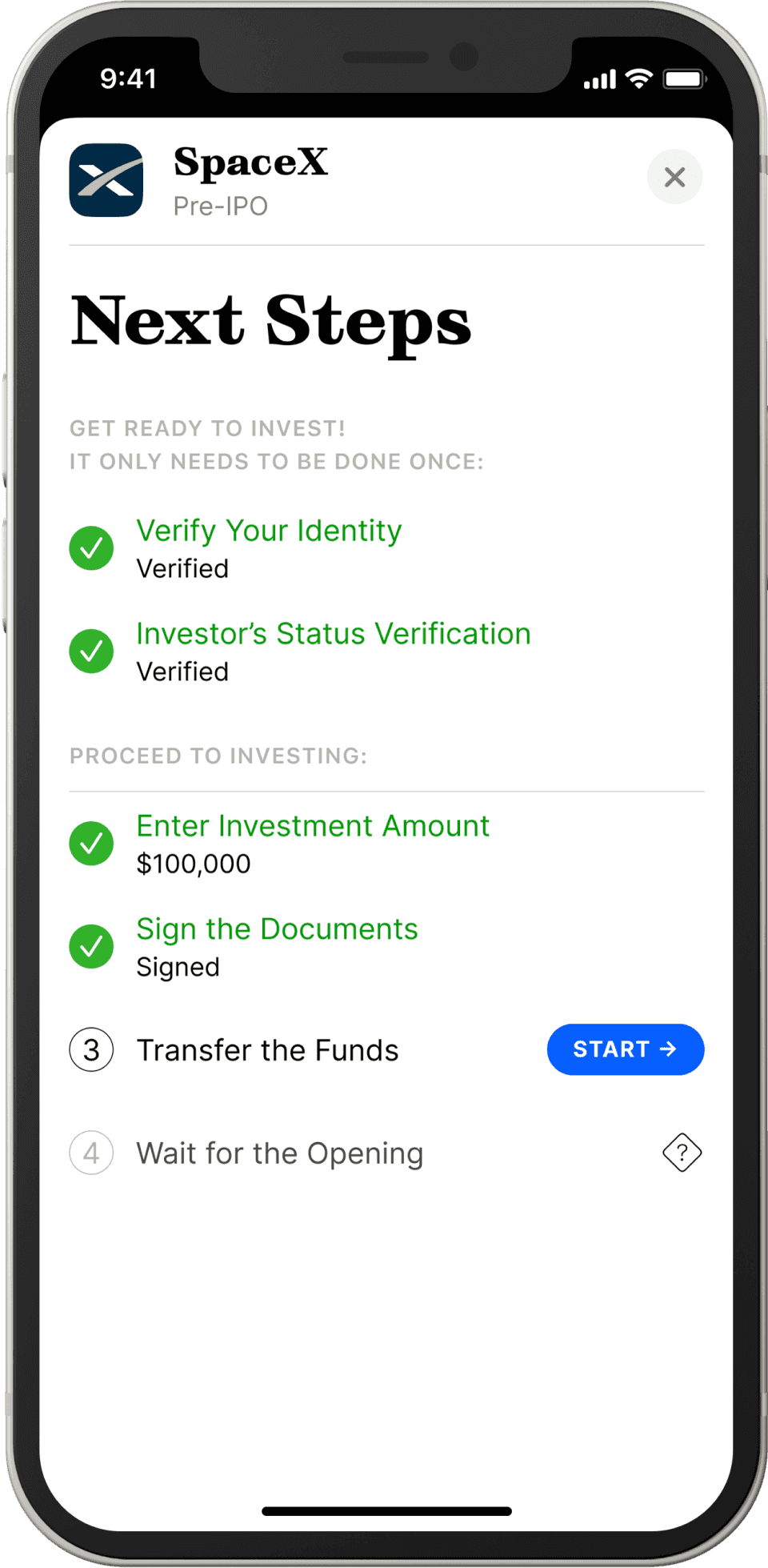 4.
When the company goes public,
investors get their return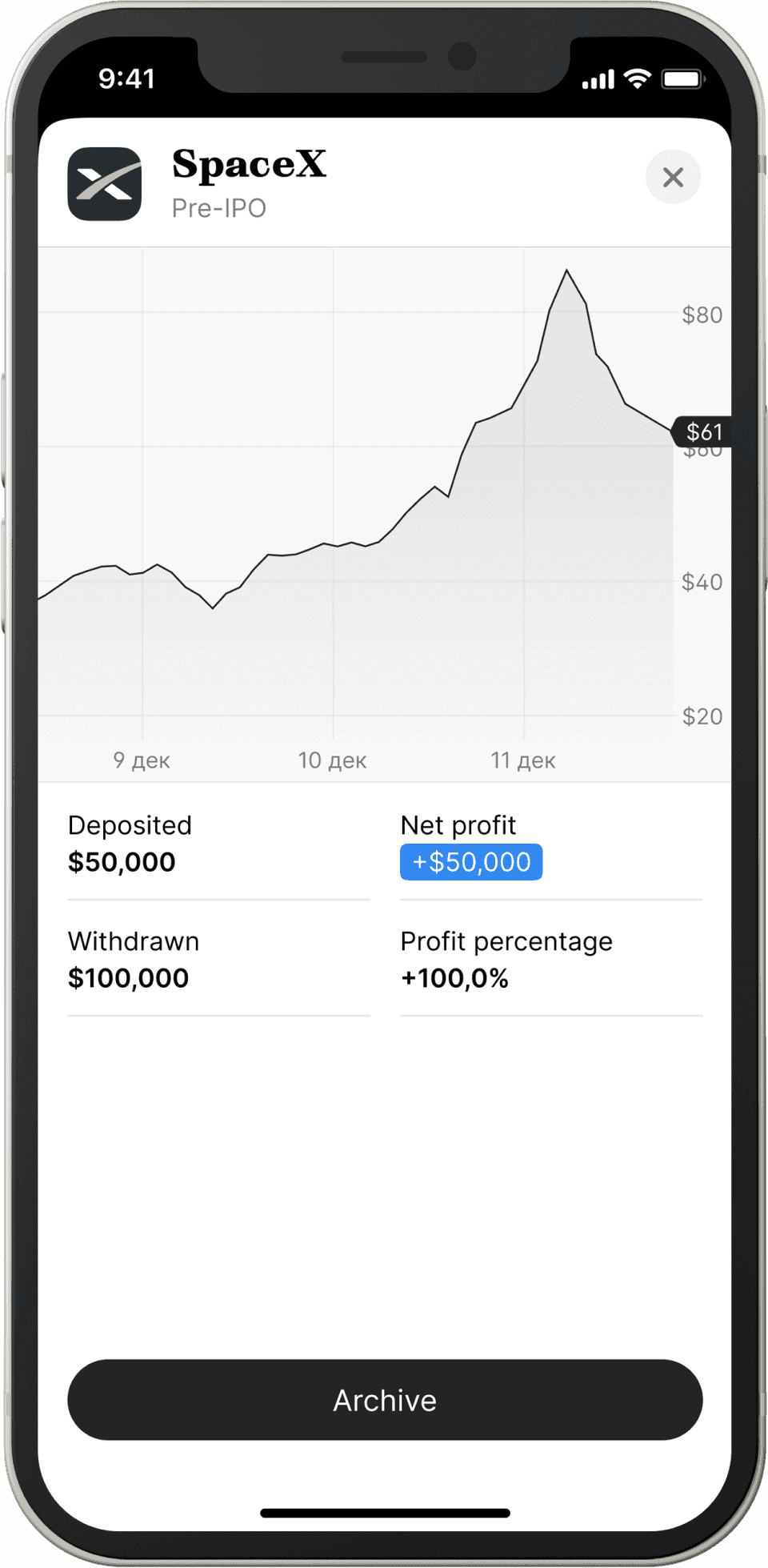 Lower Entry Threshold
Until now pre-IPO investments have been accessible only to major investors, the entry threshold was from $10 million. We made pre-IPO investments a reality for ordinary investors.
Minimum entry amount
$1,000