The company is already in Dizraptor's portfolio since Aug 10. New offerings are possible in the future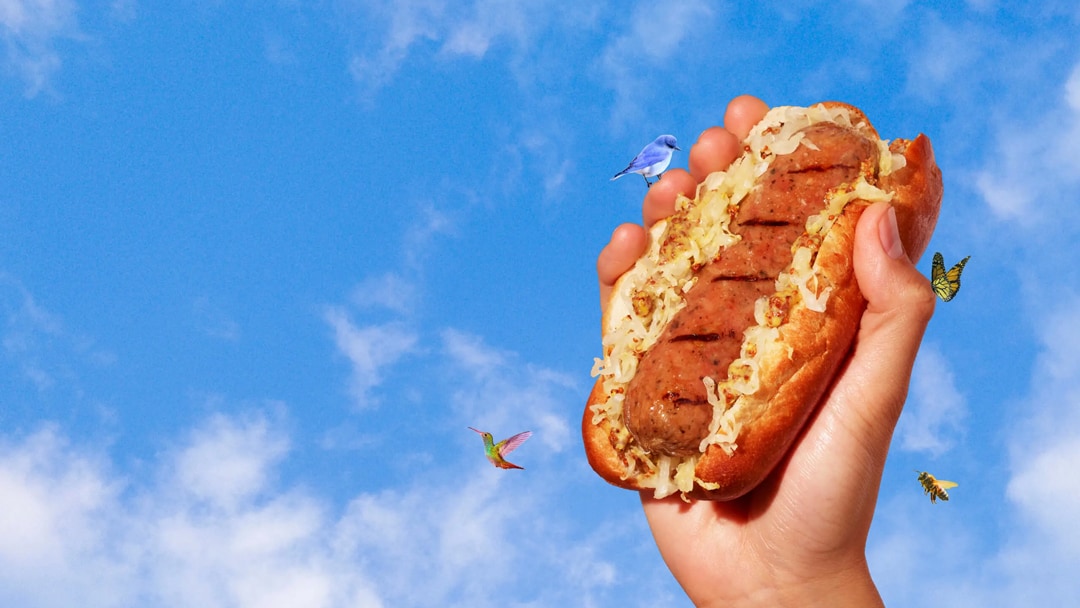 Why plant-based meat is here for a long time. Impossible Foods
About the Company
Impossible Foods develops a new generation of meats and cheeses made entirely from plants. The company selects specific proteins and nutrients from greens, seeds and grains to recreate the experience of meats and dairy products.
Its mission is to give people the enjoyment of food that comes from animals without health and environmental drawbacks.
Impossible Foods was founded in 2011 and is based in Redwood City, California, USA. Its products are now available in 20,000 U.S. retailers, including Albertsons, Gelson's, H-E-B, Kroger, Safeway, Wegmans as well as 30,000 restaurants.
Market Opportunities
Analysts at Barclays believe that meat substitutes, including plant-based and lab-grown protein, could grab a 10% share of the $1.4T world meat market, and will grow to be worth $140B globally in the next ten years.
In August 2019 the FDA gave its approval for a key blood-simulating ingredient that makes the Impossible Burger look, feel, and taste beef-like. The company has partnered with Burger King, allowing it to sell its products worldwide through that chain. In February 2020, Impossible Foods agreed with Disney to sell its products at theme parks and on Disney cruise ships.
The company also partners with major players like White Castle, Red Robin, Qdoba and U.S. Starbucks, Beyond's marquee restaurant partner in China. That has resulted in most of Impossible's restaurant customers being large chains with pandemic-resilient takeout, drive-thru, and delivery options.
During the pandemic, Impossible has increased its presence in U.S. supermarkets from about 150 to more than 20,000 stores, including Albertsons, Gelson's, H-E-B, Kroger, Safeway, Wegmans and others. That catapulted Impossible from a 5% market share in fresh plant-based patties sold at retail to 55%, largely at Beyond's expense. In May 2020, Impossible Foods launched a direct-to-consumer sales site and accelerated its retail expansion.
In December 2021, the company announced the launch of Impossible Shop, a restaurant brand. It doesn't have physical restaurants, instead partnering with the fast-casual restaurant chain Dog Haus to prepare the food. Impossible Shop serves exclusive recipes and new products from Impossible and is already available in eight states (Arizona, California, Colorado, Illinois, Maryland, New York, Texas and Wyoming).
Financials and Valuation
In August 2020, Impossible raised $200M in a round led by Coatue Management LLC that included participation from XN Capital. At that time it was valued at around $4.05B. In October 2021 it became known that the company is in talks to raise about $500M at a valuation of $7B and in November 2021 the new funding arrived from Mirae Asset Global Investments and other existing investors.
As of November 2021 Impossible Foods has raised $2B. The company's investors include Bill Gates, Peter Thiel's Founders Fund and Khosla Ventures, Jay-Z, Katy Perry, Serena Williams, Google Ventures, Horizons Ventures, UBS and Viking Global Investors.
According to Reuters, Impossible Foods is preparing to go public through a listing that could value the plant-based meat company at $10B or more. The company would get on the markets in the next year either through a traditional initial public offering or a merger with a SPAC.
Risks
Impossible Foods faces intense competition from various firms, including manufacturers of animal-based meat products and other brands that produce plant-based protein products.
Its main rival Beyond Meat is the clear leader in the U.S. The company reported a 36.6% net revenue increase for 2020 and in 2021 has announced new or expanded partnerships with McDonald's, Yum! Brands, and PepsiCo. It has strong footholds in China and the European Union, where doors remain closed to Impossible's products because of the genetically modified ingredient they contain.
Sources
"Beyond Meat and Impossible Foods battle over future of fake meat industry", Bloomberg, Apr 2021
"Impossible Foods eyes $7 billion value in fundraising", Bloomberg, Oct 2021
"Impossible Foods Preparing to Go Public with $10B Valuation, Reuters Reports", Food Dive, Apr 2021
"Impossible Foods closes $500M in new funding amid record growth", Impossible Foods website