The company is already in Dizraptor's portfolio since Sep 10. New offerings are possible in the future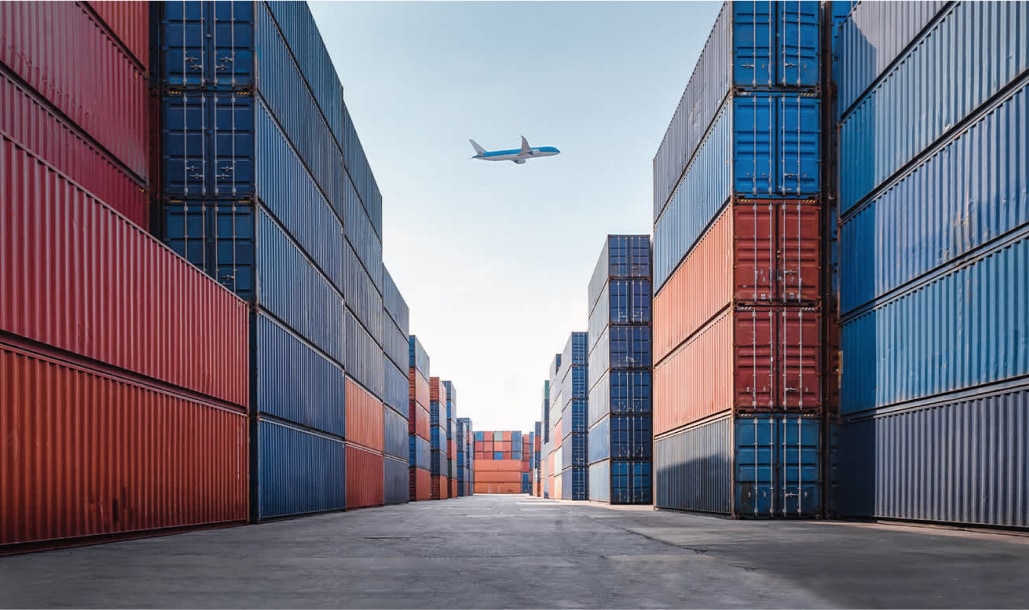 Forwarding freight to the future. Flexport
About the Company
Flexport platform lets businesses manage shipments around the world. The company is a licensed customs brokerage and freight forwarder built around a web application.
In 2021, Flexport was ranked 41st on CNBC's Disruptor 50 list. The company was previously included in this list in 2019. Since its foundation in 2013, Flexport has grown to 2,000 employees. The company has opened 23 offices and warehouses in the U.S., the Netherlands, Denmark, Germany, China and Hong Kong. Flexport serves more than 10,000 customers, including Sonos, Klean Kanteen and Timbuk2, in more than 112 countries.
Market Opportunities
The Freight Trucking market in the U.S. is estimated at $514B in the year 2021. The country accounts for 24% share in the global market, which is projected to reach $2.7T by 2026, growing at a CAGR of 4.7%.
The industry showed its vulnerability during the Covid-19 crisis and now transport companies are actively implementing digital solutions to increase their efficiency. The Digital Freight Forwarding Market is expected to grow at a CAGR of around 25% during the next few years.
Flexport is a leader in this market and claims that its business won during the tariff war and the Covid-19 crisis due to the more efficient use of data compared to major competitors.
Flexport's active user base is growing, with its customer base up 55% in Q3 2020 compared to Q3 a year earlier.
Financials and Valuation
Flexport's revenue has shown steady annual growth. In 2019, the company earned $670M, and in 2020, revenue nearly doubled to $1.3B. In 2021, it grew 150% to $3.3B (about 80% of the revenue is channelled straight to Flexport's shipping partners). Also in 2021, Flexport posted its first net profit of $37M.
Its last funding round in February 2022 valued the company at $8B, which is 2.5x more than its last valuation of $3.2B in April 2019. Flexport has raised a total of $2.3B from well-known institutional investors such as Peter Thiel's Founder Fund (invested in Facebook, PayPal, SpaceX), Yuri Milner's DST Global (invested in Facebook, Twitter, Alibaba), Y Combinator (invested in Twitch, Reddit, Dropbox) and others.
Risks
The company's operations are directly related to the global economic situation. Disruptions in supply chains between countries and regions will result in lower freight volumes, negatively impacting Flexport's operating performance. The escalation of the US-China trade war will negatively affect the company's business, which will also affect the share price.
The Digital Freight Forwarding Market is competitive and is highly fragmented with presence of many players – Twill, FreightHub, Fleet, Convoy, InstaFreight, Transporteca, Kontainers, KN Freight Net, Turvo, iContainers, DHL Group, Kuehne+Nagel International AG and Agility Logistics Pvt.
Sources
"Global Freight Trucking Market to Reach $2.7 Trillion by 2026", PR Newswire on Global Industry Analysts market study, Jun 2021
"Digital Freight Forwarding Market - Growth, Trends, COVID-19 Impact, and Forecasts (2021 - 2026)", ReportLinker, Apr 2021
"Flexport far from reaching ambitious target of leveling up to logistics majors", Shippingwatch, Sep 2021
"Logistics Startup Flexport Just Raised a SoftBank-Led Round at a Whopping $3.2 Billion Valuation", TechCrunch, Feb 2019
"Freight forwarding firm Flexport raises nearly $1 billion in funding, adds Shopify, Michael Dell as investors", CNBC, Feb 2022
"Flexport Is Silicon Valley's Solution To The Supply Chain Mess—Why Do Insiders Hope It Sinks?", Forbes, Feb 2022