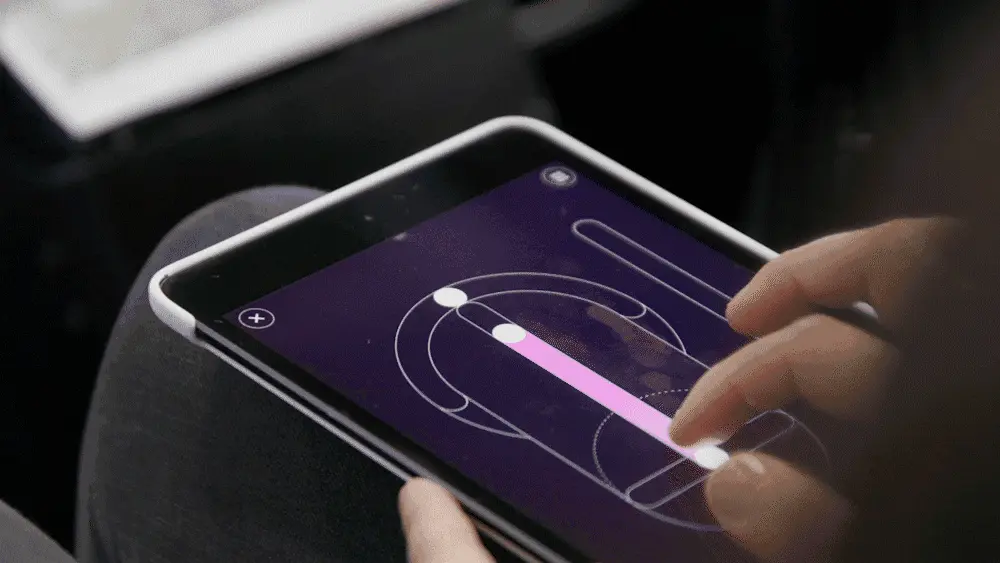 Video about Skyryse
Due to the unstable market situation, this is an offer with an undetermined deadline. Submit your applications, it may increase the probability of a deal!
Quick Overview
Website
Product
FlightOS, a flight automation solution that enables anyone to fly rotary- and fixed-wing aircraft
Total funds raised
$238M
Last round
Oct 2021. Valuation $650M
Famous investors
Fidelity Management & Research Company, Fortistar, SV Pacific Ventures, K3 Ventures, Republic Capital, Raptor Group, Infinite Capital, Embedded Ventures
Why Invest in Skyryse
One of the best funded innovative companies in the autonomous aviation field.

Partnerships with the world's largest original equipment manufacturers (OEMs).

Easier certification by the Federal Aviation Administration.

FlightOS system universality.

Lower capital expenditures.

Strong team.

Attractive risk/reward profile.
Business Growth Phase
Product
Skyryse aims to democratize the sky: to empower anyone to fly any aircraft, safely and as a highly experienced pilot would. The company develops technology that automates the mechanics of flight so that learning to fly is as easy as learning to drive.
Skyryse's FlightOS replaces the complex controls in a typical cockpit with an intuitive interface so pilots can learn to fly a Skyryse-equipped aircraft in 30 minutes, instead of weeks. FlightOS is modular and can be retrofitted onto any aircraft, from conventional helicopters and airplanes to next-generation eVTOLs – potentially unlocking flight controls to anyone who can operate a touchscreen and a joystick.
The system integrates with fly-by-wire technology and delivers commercial airline level safety to all aircraft. It protects the pilot from exiting the flight envelope, removes nearly all of the complexities of flying, safely manages the aircraft through emergencies and can fly in zero-visibility conditions. By significantly reducing pilot workload, this enables a novice pilot to fly with the proficiency of an experienced pilot.
The company's systems are already installed on helicopters from various city agencies in the U.S., allowing Skyryse to collect valuable real-world flight data. Skyryse partners with five of the world's largest original equipment manufacturers (OEMs) for fixed wing aircraft and rotorcraft, including Robinson Helicopters, which together produce over half of the world's new general aviation aircraft.
In addition to the screen and joystick, the FlightOS stack includes actuators and flight control computers that would replace the aircraft's existing mechanical systems. This one-to-one replacement means the entire system is cost-neutral, allowing OEMs to build a vehicle with FlightOS at the same cost as existing aircraft.
Evolution
Founded in 2016, Skyryse was aimed at launching a network of urban air cabs using today's airplanes. The company wanted to set itself apart from traditional aerospace companies and vehicles of the distant future by demonstrating that it was possible to bring 21st century technology into existing aircraft and completely redefine the way people fly.
Within 3 years of launch, Skyryse gained a reputation as an innovative company and raised funding from top investors including Bill Ford, Stanford University and Eclipse. In addition, the company's management team was augmented by leaders with decades of experience in the aviation industry from legacy companies like Boeing and Moog.
In 2020, CEO and founder Mark Groden concluded that the bigger opportunity lay in the flight controls themselves. General aviation technology has not evolved in decades, and bad weather conditions often lead to flight cancellations. In addition, there is a global shortage of pilots in the industry, and most accidents are due to pilot error. This situation can only get worse if air taxiing becomes operational this decade.
As a result, Skyryse has a short-term goal to improve safety in aviation, give current pilots the confidence to fly in a variety of weather conditions and open up new types of aircraft to them. The long-term goal is to allow 220 million licensed drivers to safely and efficiently operate any aircraft.
In December 2019, Skyryse revealed "Luna", a Robinson R44 helicopter retrofitted with the company's autonomy technology. In 2021, it was announced that Robinson Helicopters plans to integrate the Skyryse system into its flagship R66. These Skyryse-equipped aircraft will be the most automated vehicles available on the market.
Market Opportunity
It will be decades before autonomous flying vehicles become an everyday means of transportation for the general public, but the autonomous aircraft industry is growing rapidly.
The main growth drivers are the ability of unmanned and autonomous aircraft to reduce human error in flight and create a more cost-effective method of travel. John Coykendall, head of Deloitte's aerospace and defense practice, said that in the future, with electric vertical takeoff and landing (eVTOL) vehicles in the sky, autonomous aircraft will avoid pilot shortages and improve safety.
Skyryse is trying to sell its technology to helicopter and airplane manufacturers, as well as developers of futuristic electric and hybrid air cabs, expanding its potential market. However, the company is still a competitor to both startups like Volocopter, Reliable Robotics, Merlin Labs, and Daedalean, and Boeing and Airbus – global leaders in aeronautics, space and innovation in manned and unmanned technologies.
Team
Mark Groden is the CEO and founder of Skyryse. He is a 29-year-old doctoral candidate in sensor fusion from the University of Michigan. Technically skilled but first-time founder, Mark was recently named one of Goldman Sachs' 100 Most Intriguing Entrepreneurs. Groden was also named to Forbes 30 Under 30 and Vanity Fair's The Future Innovator Index 2019.
Skyryse employs former employees of SpaceX, Uber, Boeing, Tesla, JetBlue, Airbus, NASA and the U.S. military. In addition, the company has brought on Michael Huerta, the former head of the Federal Aviation Administration and Chris Hart, former chairman of the National Transportation Safety Board, as consultants. Their job is to help guide the FAA certification process.
Financials
Skyryse raised $240.5M and the major part of this money came from Series B round in October 2021 that valued the company at $650M. It was led by Fidelity Management & Research Company and Monashee Investment Management with participation of prior investors, Venrock, Eclipse Ventures and others.
Several players in the aerospace industry went public in 2021. Vertical Aerospace (EVTL), a British aerospace manufacturer that builds zero emission eVTOL aircrafts, was valued at $2.2B, and as of April 2022 it has a market cap of $1.7B. Flying taxi company Joby (JOBY) started trading at a valuation of $4.5B and now has a market cap of $3.4B. Electric aircraft startups Lilium (LILM) and Archer Aviation (ACHR) also reached the market with the valuations at $2.4B and $1.7B respectively and lost around 50% of market capitalization to date.
Amid the overall market decline, these companies have lost a significant portion of their capitalization. But they are still valued quite high, given that they do not yet have revenue streams. This high valuation demonstrates the positive attitude of investors to the field of autonomous aviation and electric aircraft.
Taking the average range of the valuation of innovative aerospace companies at IPO and market size and growth, it is estimated that Skyryse valuation could reach $2.5-3B within the next 2-3 years. The company is well capitalized for future growth. Unlike Uber, Volocopter and EHang, Skyryse took the path of lower capital costs. This competitive advantage can play a crucial role in the environment of high interest rates and cost of capital.
Investments Rounds and Share Price
Investors and Their Most Famous Exits
Rosecliff Ventures – Allbirds, Wheels Up, Nuzzel.
Republic Capital – Robinhood, Staked.
Venrock – Intel, Apple, Bristol Myers Squibb.
K3 Ventures – NIO, JD Logistics, and Airbnb.
Fidelity Management and Research Company – Nykaa, Lyft, and WeWork.
Stanford University – EdCast, Arcus Biosciences, and Personalis.
Risks Related to Skyryse
Competition is heating up
Funding and competition are heating up in the autonomous aviation field. PitchBook identified 27 industry deals in 2020 worth a total of $238.5M and 18 deals in 2021 worth $679.4M. The expensive business of developing, manufacturing and testing an autonomous aerial vehicle requires a lot of investor funding to keep operations going. Skyryse is one of the top five most financed companies, but the rivalry becomes really hot.
Regulation is not ready yet
This industry has a long way to go when it comes to convincing the public to get into unmanned or highly automotized aircraft and getting regulators to allow it.
FAA certification
Before FlightOS starts appearing in an eVTOL or helicopter, it first must be certified by the Federal Aviation Administration (FAA) and it is a complex and long process.
The company won't have to certify an entirely new vehicle, which the developers of the eVTOL, for example, must do. Skyryse's technology is designed to be installed on existing aircraft. This would likely shorten the procedure. Also Skyryse has hired two reputable consultants to help it get certified by the FAA.
Lawsuit from aerospace supplier Moog
In March 2022, Moog Inc. accused Skyryse in alleged theft of trade secrets and the raid of its software engineering force and jeopardized its foray into unmanned helicopter aviation. The CEO of Skyryse said that this lawsuit is fully without merit and that lawsuits have sadly become a cost of doing business for innovative companies in the aviation industry. The companies entered into a stipulated agreement and Skyryse agreed not to use any digital files or data in its possession from Moog or any former Moog employee. Regardless of the outcome of the litigation, it brings unforeseen expenses, reputational and operational risks.
Sources
Skyryse brings in $200M to make flying an aircraft as simple as swiping a touchscreen, TechCrunch, Oct 2021
7 urban air mobility companies to watch, Greenbiz, Nov 2021
Skyryse launches FlightOS automation technology, EVTOL, Mar 2020
Skyryse Raises $200 Million Series B To Usher In a New Era of Mobility, PR Newswire, Oct 2021
One Simple Flight Control System For All Aircraft? That's Skyryse's Goal, Forbes, Mar 2020
Offering
Deal structure
Dizraptor Fund 1030 LLC is formed for the purpose of acquiring Common shares of Skyryse. The interests in the fund are offered to accredited investors who after signing a subscription agreement become its members.
View SPV's documents
Subscription Agreement & Privacy Notice
Confidential Private Placement Memorandum
Limited Liability Company Agreement
Investment Management Agreement
Fees
Fee on management – 5%, paid on top of the investment amount.
Carried interest – 10% of net profit, charged at the closing of investment, after the rest of the commissions are paid.