The company is already in Dizraptor's portfolio since Jun 10. New offerings are possible in the future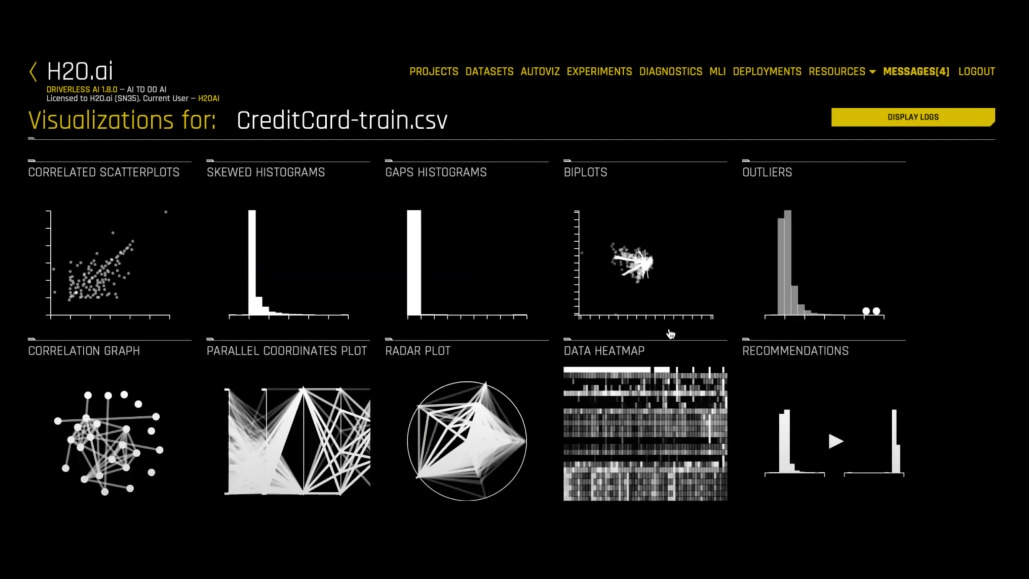 Artificial intelligence, hope or fear? H2O
About the Company
H2O.ai puts efforts in making artificial intelligence accessible to everyone. The company has launched a machine learning platform, which helps organizations to create AI for their target tasks – such as, for example, applications development and data analysis. That's an easier and a cheaper alternative to outsourcing third-party AI and data science specialists.
H2O.ai's advantage over conventional software vendors is that the company offers an open source platform. This provides a client with greater freedom and opportunities to customize the final product for their private needs. H2O.ai offers solutions across different industries: insurance, healthcare, telecommunications, marketing, financial services, retail and manufacturing.
The company was founded in 2012 in Silicon Valley. H2O.ai was proclaimed the global visionary by Gartner 2021 Magic Quadrant (list of top companies in its segment) for Data Science and Machine Learning platforms, as well as in the category of Cloud AI Developer Services.
H2O.ai is the trusted AI partner to more than 20,000 global organizations, millions of data scientists and over half of the Fortune 500. The company cooperates with almost all companies in the Gartner Magic Quadrant. For example, it works with Cisco, Intel, PwC, PayPal, AT&T, Citi, Procter & Gamble.
Market Opportunities
The global machine learning market size stood at $11B in 2020 and is projected to reach $152B in 2028 with expected CAGR of 38.6% during the forecast period.
During the pandemic, companies faced many difficulties, including labor shortage and supply-chain disruptions. They are increasingly turning to AI technologies to improve their work efficiency. According to Algorithmia research in 2021, 50% of companies plan to increase their spending on machine learning and AI, 20% said their budgets are to be increased "significantly."
One of the main problems for businesses while implementing AI is the processing and preparation of data for training algorithms. Data scientists spend the bulk of their time cleaning and organizing data. That's one of the reasons that managed and automated AI development platforms like H2O have gained ground in recent years. The global AutoML market generated $270M in revenue in 2019.
The company's CEO Sri Ambati explained how H2O.ai clients use AI to save money. Due to audit automation, one of the top five audit companies managed to save $400M. National chains, including Walmart and Walgreens, use H2O.ai to monitor changes in customer behavior due to the pandemic. H2O.ai helped bank customers to avoid many billion dollar penalties, providing protection from fraud. Investment funds use AI to predict stock prices.
Financials and Valuation
In November 2021 H2O.ai closed a Series E investment round, which was led by H2O.ai strategic sponsor and client Commonwealth Bank of Australia (CBA). Apart from its strategic partners, including NVIDIA and Wells Fargo, the company received investment from Barclays Investment Bank, Nexus Venture Partners and others.
The company has raised $100M to fuel its growth. As a result, H2O.ai was valued at $1.7B, which corresponds to a $28.63 price per share and it is 4 times more since the last valuation at $400M in 2019. The previous round was also led by a strategic backer Goldman Sachs.
Risks
High level of competition. There are many other AI platforms offered by other companies. Competitors include both major companies such as Amazon SageMaker, Azure Cognitive Services and Google Cloud AutoML, as well as startups such as DataRobot, Abacus.ai.
Overestimation of the market. Machine learning platforms are a relatively young industry. There is a risk that analysts and venture investors overestimate its growth potential.
H2O.ai has not published its financial and operational reports in open sources. So it's impossible to estimate the company's revenue dynamics and the profitability trends.
Sources
"Machine Learning Market to Exhibit 38.6% CAGR till 2028; Rising Demand for AI from IT and Communication Sector to Aid Growth: Fortune Business Insights", GlobeNewswire, Jun 2021
"76% Of Enterprises Prioritize AI & Machine Learning In 2021 IT Budgets", Forbes, Jan 2021
"H2O.ai secures $100M, lands partnership with Australian bank", VentureBeat, Nov 2021
"H2O.ai raises $100M at a $1.6B pre-money valuation for tools to make AI usable by any kind of enterprise", TechCrunch, Nov 2021