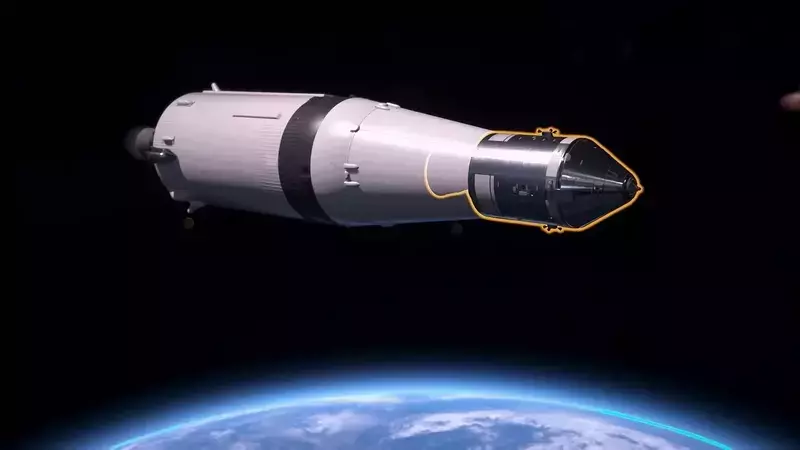 Epic Games is taking over the world
---
This investment has already started. Check out our current offerings in the "Invest Now" section!
---
Epic Games becomes a core of Web 3.0. Its Unreal Engine, a real-time 3D creation tool, is essential for building digital products of the future – from an entire metaverse to Netflix shows and Zaha Hadid's visualizations.
Get in at 35% off! We've found a fantastic opportunity to purchase the company's shares at a significant discount to its latest funding round in April 2022.
*The implied valuation of the deal is a preliminary estimate as it reflects the current market price of the offer.
Product: They Are Everywhere!
With its projects, Epic Games reshapes the internet as we know it:
the game and the metaverse Fortnite,

3D engine technology that enables to create graphic content for studios like Disney and HBO,

Epic Games Store offering unique opportunities for developers.
Through Unreal Engine, Epic Games Store, and Epic Online Services, Epic provides an end-to-end digital ecosystem for developers and creators to build, distribute, and operate games and other content. Building a big community, made of gamers, creators, and programmers has represented the killer commercial application for Epic Games.
   ⠀

Games
Epic Games has developed around 40 games since inception. Its most well-known game, Fortnite: Battle Royale, is one of the world's largest games with over 350 million accounts and 2.5 billion friend connections. It was first released in September 2017. As of October 2022, Fortnite has more registered users than Netflix (223 million vs 350 million).
Fortnite is a survival game where 100 players fight against each other in player versus player combat to be the last one standing. Although Fortnite is free, players can purchase in-game emotes, character models, skins and others. In 2021 Balenciaga broke the gap between real and virtual worlds presenting its collection inside Fortnite. That same year, Fortnite generated $5.8B revenue for Epic Games.
Unreal Engine
Epic also develops Unreal Engine, which powers the world's leading games and is also adopted across industries such as film and television, architecture, automotive, manufacturing, and simulation.
The company promises that the new updates to Unreal Engine 5 will make it the bedrock for the next generation of Web 3 developments – from metaverse experiences to movies, and of course, video games.
⠀
Industries That Use Unreal Engine With Real Cases
Gaming: extreme realism for Disney
Unreal Engine is the second-most widely used video game engine, trailing only Unity, and is known for its depth of features and visual quality. UE5 gives its users hyper-intricate 3D detail, facial realism, and large-scale world building. Its release opens the door for Disney to create a live Mandalorian video game that looks nearly as real as the show does, for example, says Kim Libreri, the CTO at Epic Games.
   ⠀

Film and TV: the wildest scenes for HBO and Netflix
Even if you're not a gamer, you've definitely come across Epic Games. Its Unreal Engine has been used on over 160 major motion pictures and episodic TV shows like Mandalorian, Westworld, Ford vs Ferrari, Netflix series The Silent Sea and Love Death + Robots and even Warner Brothers's Harry Potter.
Showrunners of Westworld and The Mandalorian commissioned Epic to erect stages surrounded by massive LED walls. Those high-definition walls served as a replacement for creating complex sci-fi sets, appearing in the camera as fully three-dimensional. Westworld, for example, was able to shoot a helicopter flying over a city despite everyone being planted firmly on the ground.
   ⠀

Broadcasting and Live Events (and Travis Scott singing in 3D!)
AR, motion graphics, video walls, inserts, virtual sets – Unreal Engine allows blending live action with computer graphics.
Celebrity musicians have been fast to pick up the concept of virtual venues. But they're certainly not limited to the virtual world alone. Deadmau5 is most famous for his mind-blowingly complex events that extensively use augmented reality technology to create mesmerizing visualizations that stun crowds.
Holding a virtual event is a potent engagement tool. The concept of virtual concerts was first tested out by Epic Games in 2019 with the DJ Marshmellow, bringing a respectable 10 million concurrent players.
During the nine-minute Astronomical Fortnite event, which was held in April 2020, Travis Scott earned roughly $20M including merchandise sales. Over 12 million players logged on to the game at the same time. In comparison, Scott's four-month-long, 56-stop Astroworld tour from 2018 to 2019 garnered approximately $53.5M, or roughly just under $1M per show.
   ⠀

Automotive: visualizations for Volvo and Porsche
What unites Fortnite and the all-new 2022 Porsche 911 GT3? Both were built using the Unreal game engine – Porsche is using Unreal to test real-world driving applications.
There are about six million car accidents in the US every year. But what if we could bring that number down a lot, even to zero?
Porsche engineers are increasingly using game engines to test a multitude of real-world scenarios that may be inconvenient or unrealistic to test outside of a virtual environment: the car in front brakes unexpectedly; an animal runs into the road; the sun blinds the on-board cameras. With UE, Porsche can test for every conceivable scenario.
And Volvo is building a Human-Machine Interface (HMI) for its new range of fully electric cars that is geared to give drivers better information about what's going around them. Rivian, the fast-growing EV pickup brand in the US, also uses UE for its HMI.
   ⠀

Architecture: visualizations for Zaha Hadid
One of the world's best-known architectural firms, Zaha Hadid Architects (ZHA) is also among the most innovative. The firm was established by the late legendary architect Zaha Hadid, known as the "Queen of the Curve" for her iconic futuristic buildings of materials like steel, concrete, and glass, characterized by their impressive curves and geometric shapes. Here are just a few of ZHA projects: Guangzhou Opera House, OPUS in Dubai, Niederhafen River Promenade in Hamburg, Beijing Daxing International Airport.
ZHA has long incorporated VR visualization using Unreal Engine throughout its design process. Now, it has also started using real time visualization tool Twinmotion which is built with Unreal Engine to quickly iterate on ideas and communicate them to stakeholders.
   ⠀

Training and Simulation
Some of the use cases include VR training on aircraft maintenance, testing autonomous vehicles and surgical training in VR.
For surgical VR training, the goal is to simulate the real environment as closely as possible, enabling doctors or students to experience what surgery looks and feels like. It encourages trainees to make mistakes in simulation – without putting patients at risk.
   ⠀

Metaverse and Web 3.0
MetaHuman is a complete framework that gives any creator the power to use highly realistic human characters in any way imaginable. It includes MetaHuman Creator, a free cloud-based app that enables you to create fully rigged photorealistic digital humans in minutes. This technology will be actively used in Web 3.0 worlds.
Meta Immersive Synthetics (MIS), a division of Meta Aerospace, has Unreal Engine at its core and is used for military simulation needs.
   ⠀

Epic Games has serious plans for Web 3.0 and metaverse worlds
The company has recently invested in metaverse infrastructure developer Hadean as part of their latest $30M round of funding, and it could have big implications for the company's future.
Hadean's mission is to bridge physical and virtual worlds. Hadean is all about helping developers scale their codebase to support software that requires significant computing power. With the help of technologies from Hadean, metaverse worlds with many online participants will be lag-free. This is achieved through the magic of distributed computing.
VP of Epic's Unreal Engine Ecosystem has recently said that "Hadean's computing power will provide the infrastructure that's needed as we work to create a scalable metaverse."
Jon Radoff has proposed the seven layers of the Metaverse:
Epic Games has already advanced in 4 core points of the layers essential for successful metaverse: experience, discovery, creator economy and spatial computing.
Check out our latest Metaverse study   
Store
Epic Games Store (EGS) is relatively young and was launched just 4 years ago in December 2018. Within the first 2 years EGS reached 160 million players and 31 million daily active players. Since its inception it has grown significantly in terms of revenue as well:
EGS takes 12% and that is much less than Steam or App Store are taking (30%); moreover, licensing fees drop to 5% of revenue for games built on their Unreal Engine. Epic aims to release a storefront for Android devices, bypassing the Google Play Store, where it will similarly only take a 12% cut compared to Google's 30%.
Epic's newer games will be exclusively available through its store and the company plans to fund developers to release exclusively through their store, using revenue guarantees to developers that opt for this.
One interesting feature EGS has is "Support a Creator program", through which players can opt to indicate a streamer or content creator to support. Supported streamers then receive revenue from Epic Games on microtransactions made through the Epic Games Store from the players that supported them, incentivizing these content creators; for instance, within Fortnite, creators had received about 5% of the cash value of the microtransactions.
EGS competitor, Valve's Steam service, doesn't allow games with blockchain-based elements like cryptocurrency or non-fungible tokens as these items bring additional value outside of Steam. Epic would allow such games, though this remains part of the review of each game that Epic performs before accepting a game onto its system.
Team
Epic Games was founded in 1991 by Tim Sweeney. He is still the CEO of the company, and has led it through eras of PC, console and mobile gaming. He is now looking forward into the emerging worlds of free to play, VR and metaverse.
Market Opportunities
Epic Games makes money on the growth of two huge fast-growing markets at once – Metaverse and Gaming.
Gaming market is also booming and is actually bigger than film and music industries combined.
Financials
According to most recent data, Epic was valued at $31.5B and its share price reached $930 during the latest funding round in April 2022. Our current offer represents a significant discount to that valuation. In comparison, the value of similar public companies Unity and Roblox have risen 30% and 37% respectively, since the beginning of 2023 (as of Feb 6th). We expect Epic Games' valuation to follow this trend as well.
Epic Games revenue model consists of the following:
Gaming: Epic Games mainly develops free-to-play games and monetizes them through in-game purchases. The biggest success of the company so far is Fortnite Battle Royal, which has V-Bucks currency and has brought enormous success to the Epic Games brand awareness.

Unreal Engine licensing: while free for development, Epic Games collects a royalty fee for publishing from the developers using Unreal Engine – a 5% royalty after the lifetime gross revenue from that product exceeds $1M.

Store: Epic Games launched its Store to contrast Steam's (the other key storefront for games) reduced revenue share rates. Differing from Valve's Steam storefront, which takes 30% of revenues (30/70 revenue-sharing agreement) from the sale of a game, the Epic Game Store will take 12%.
Epic Games Store 2021 Year in Review report said consumer spending was $840M last year. That is 20% higher than the year before. The digital store saw an increase of 34 million PC users throughout 2021, it now has a total of 194 million users. In terms of activity, the Epic Games Store peaked at 31.3 million active users daily, while its concurrent users reached 13.2 million.
Taking into account product mix, market potential and growth opportunities, the closest public competitors of Epic Games are high-growth young companies such as Unity and Roblox; and big gaming companies such as Electronic Arts, Activision Blizzard, Ubisoft, Sony, Microsoft, Tencent and others.
The average Enterprise Value-to-Sales ratio for the closest publicly traded competitors of Epic Games is 7.5x, and the average revenue growth rate is 18%. According to the financial information Epic Games released in 2020, the company was profitable from 2018 to 2020 – both on EBITDA and cash flow from operating activities bases. EBITDA margin is currently unstable due to investments in new products and revenue streams, however it was well above 10% in 2018–2020. Given these numbers, Epic Games is currently undervalued, and it may reach a valuation north of $50B when going public in the upcoming years.
Risks Related to Epic Games
Intense competition. Epic Games operates in highly competitive gaming and 3D engine industries. Similar companies include Unity, Roblox, Minecraft, Electronic Arts, Activision Blizzard, Microsoft and others. If Epic Games is unable to compete successfully, it will adversely affect the company's results and future prospects.
Revenue stream is not well diversified at this point. More than 80% of the revenue comes from Fortnite (as of 2019). While Fortnite still brings a lot of cash to Epic, the company is sensitive to any negative events related to Fortnite. If Fortnite brings less revenue than anticipated, Epic Games can change some of its plans and decrease its investments. This will negatively impact its share price.
Epic Game Store is still unprofitable. According to financials released during the trial against Apple, Epic Games Store lost $181M in 2019, and it is not expected to reach profitability until 2025. While Epic Games has generated enough cash and was able to raise $3B in venture capital during the last years, the lack of EGS profitability can question its business model.
Lawsuit with Apple. While the verdict in the Epic Games vs Apple trial is a partial victory for both sides, it is still unknown what negative consequences this lawsuit can bring to Epic. Any new trials and hearings can negatively impact financial results of Epic Games and the value of its equity.
Offering
Deal structure
Dizraptor Fund 1030 LLC is formed for the purpose of acquiring Common shares of Epic Games. The interests in the fund are offered to accredited investors, who after signing a subscription agreement become its members.
Please note that Dizraptor Fund 1030 LLC will purchase shares via a direct transfer, which comes with a typical 30-day Right of First Refusal (ROFR) period. We will keep our investors informed of the outcome of this process.
View SPV's documents
Limited Liability Company Agreement (pdf)
Confidential Private Placement Memorandum (pdf)
Subscription Agreement & Privacy Notice (pdf)
Investment Management Agreement (pdf)
Fees
Fee on management – 5%, paid on top of the investment amount.
Carried interest – 10% of net profit, charged at the closing of investment, after the rest of the commissions are paid.
Sources
"Number of Epic Games employees worldwide from 2018 to 2025", Statista, May 2022
"The seven layers of metaverse", LeewayHertz
"How Netflix series The Silent Sea recreated the Moon with Unreal Engine's ICVFX tech", Unreal Engine, Sep 2022
"Volvo Cars and Epic Games bring real-time photorealistic visualisation inside next-generation Volvo cars with Unreal Engine", Volvo Cars, Jun 2022
"78 Essential Fortnite Statistics: 2022 Users & Revenue Data", FinancesOnline, Jan 2022
"How Porsche Uses Gaming Tech to Develop Cars", The NewsWheel, Apr 2022
"Fortnite's Epic Games Makes A Metaverse Investment To Scale Up Even Further", Forbes, Sep 2022
"Backed by Epic Games, distributed computing startup Hadean nabs $30M to build metaverse infrastructure", TechCrunch, Sep 2022
"Gaming is booming and is expected to keep growing", World Economic Forum, Jun 2022
"How Porsche Uses Gaming Tech to Develop Cars", The NewsWheel, Apr 2021
"Inside The Epic Games Empire And Business Model", FourWeekMBA, Sep 2022