Apply
Until

Feb 16

Minimum
amount

Price Per
Share

Current
Valuation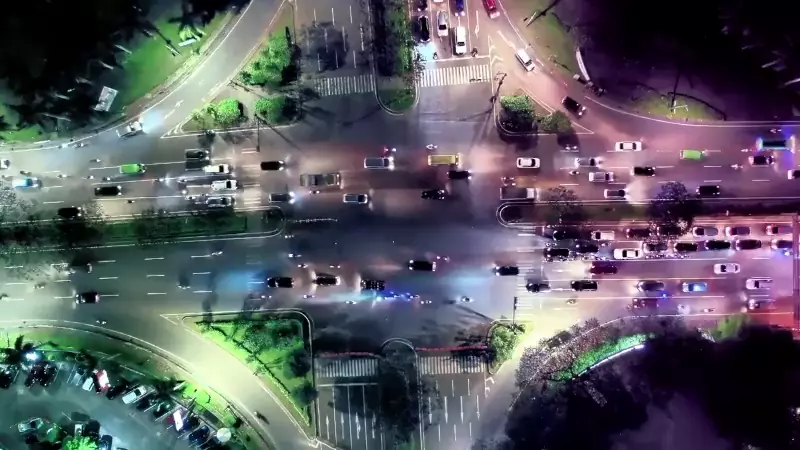 Video about StoreDot
Due to the unstable market situation, this is an offer with an undetermined deadline. Submit your applications, it may increase the probability of a deal!
StoreDot is the pioneer of extreme fast charging battery technology for electric vehicles and electronic devices. Its batteries disrupted the industry with their ability to recharge a smartphone in seconds and an electric car in 5 minutes.
Quick Overview
Website
Products
Extra-fast charging batteries for electric cars, drones and smartphones
Total funds raised
$148M
Last round
May 2018. Valuation $400M
Investors
British Petroleum, Daimler AG, Samsung Ventures, Singulariteam and Roman Abramovich's fund
Business Growth Phase
Product
StoreDot developed an innovative battery by replacing graphite in a conventional lithium-ion battery with silicon nanoparticles. This allowed the company to increase the charging speed of electric cars, drones and smartphones by tens or even hundreds of times.
The company is headquartered in Herzliya, Israel. StoreDot has 110 employees, including 34 researchers with PhDs. To date, the company has 120 patents registered.
StoreDot XFC batteries have a competitive advantage. No expensive special equipment will be needed for mass production: production will take place on completely ordinary lithium-ion production lines. This will considerably reduce the expenses involved in the process.
In 2020, Bloomberg New Energy Finance named StoreDot one of the 10 game-changing companies recognized for their leadership in transformative technologies.
StoreDot's investors and strategic partners are powerful players of the energy power ecosystem that can help StoreDot settle issues with regulatory agencies and move the product to mass production.
StoreDote's partners
Development
2012 – foundation
2014 – a StoreDot battery recharges a smartphone in just 30 seconds
2019 – the batteries recharge an electric scooter in just 5 minutes
2020 – a recharge of a drone in 5 minutes
2020 – Bloomberg New Energy Finance names StoreDot one of the 10 game-changing companies
January 2021 – the first batch of batteries capable of recharging electric vehicles in just 5 minutes
July 2021 – Global Advisory Вoard is set up
End of 2021 – the release of 5-minute fast-charging cell samples for electric cars
2024 – the launch of mass production along with EVE Energy Co., a Chinese Chinese producer of lithium-ion batteries
The range per minute of charging an electric vehicle with a StoreDote battery vs. a traditional lithium-ion battery:
StoreDot technology optimizes the number of miles per minute of charging, a key parameter that increases an electric car's range. In 2020, after one minute of charging, an electric car with a Li-ion battery would travel 3 miles, an electric car with a StoreDot prototype battery would register 17 miles.
Evolution of Technology
Gen1 – the first-generation engineering samples that demonstrate the technology of a 5-minute fast charging cell. The first batch of such batteries was produced in January 2021 by StoreDot and EVE Energy. By the end of 2021, the company expects to release another batch of cells.
Gen2 – XFC (Extreme Fast Charging) will use silicon anode instead of germanium. The prototypes of XFC battery are already available for testing and are on a planned move to mass production in 2024.
Gen3 – solid-state battery that will take energy capacity to a new level. These batteries facilitate the use of new materials that afford a large reduction or elimination of graphite. The first samples are expected in 2024, ahead of a move to mass production approximately in 2028.
Team
CEO and Co-founder – Doron Myersdorf, prior to founding the company, he served as senior director of SanDisk SSD Business Unit (NASDAQ: SNDK). His management and business strategy resulted in sales to leading laptop makers amounting to over $100M in revenue in under 3 years. Previously, he was VP Flash and Operations of M-Systems (FLSH), a flash memory global leader. Doron was also founder and CEO of InnerPresence, a security software company, and co-founder and VP business development of Siftology, a pioneer in interactive media search.
CBO – Amir Tirosh. He previously held the position of Executive Vice President of Marketing and Business Development for DensBits Technologies that was acquired by Broadcom/Avago (AVGO). Before that, Amir worked at Alvarion (ALVR) and lead M&A, investments and strategic transactions at M-Systems, which was acquired by SanDisk.
CTO – Daniel Aronov, oversees the technology team, bringing invaluable knowledge and experience in the fields of microelectronics and energy storage. He held positions as head of research at a semiconductor company and served as a senior engineer at an energy storage device company.
In July 2021, StoreDot set up Global Advisory Board led by David Gilmour, former director of BP Ventures. The board includes experts in the fields of electronics, electric power, automotive, and transportation of the future to help StoreDot enter the market and commercialize its technology.
Opportunities
The lithium-ion batteries market will reach $116B by 2030. StoreDot product is in high demand at least in three major industries: electronics, avionics (aircraft electronic equipment), and electric vehicles production, the latter being the main focus for the company and fast-growing. Electric vehicles could replace 20% of the world's traditional vehicles by 2030.
The growth of the electric vehicle market is directly dependent on the mass production of ultra-fast recharge batteries. The number one barrier to the adoption of electric vehicles is cost and range anxiety. StoreDot batteries tackle both of the problems – faster charging reduces the battery volume and therefore – the end cost of an electric car.
Financials and Valuation
StoreDot has raised $148M in 8 funding rounds. Its last round Series C in May 2018 valued the company at $400M. British Petroleum, Daimler AG, Samsung Ventures, Singulariteam and Roman Abramovich's fund have invested in the company.
Deal's Implied Valuation is $600M. According to Israeli edition Calcalist, following a January 2021 report on the improved battery and the release of the first production batch of sample cells, StoreDot began merger talks with a SPAC at a valuation of $3.5B.
One of the public competitors of StoreDot is QuantumScape, which last raised $200M in June 2020 at a $2.3B valuation. It went public in November 2020 under ticker QS and is currently worth $13.3B. Another close competitor is Sila Nanotechnologies, a Silicon Valley battery materials company, which last raised $590M in January 2021 at a $3.3B valuation. Given these recent deals in the EV market and growing demand for fast-charging batteries, StoreDot is well positioned for future growth.
Investments Rounds and Share Price
Investors and Their Most Successful Investments
British Petroleum had the most success with GMZ Energy, Verenium and Liquid Light
Daimler AG – ChargePoint, Tesla and Careem
Samsung Ventures – SentinelOne, Pure Storage and Pluto TV
Singulariteam – Beyond Verbal, Effective Space and Infinity Augmented Reality
Roman Abramovich's fund Millhouse LLC – Driveway, TransMedics and TARIS Biomedical
Sources
StoreDot, Crunchbase database, July 2021
Next-generation electric vehicle batteries for a sustainable and green future (pdf)
StoreDot, The Extreme Fast Charging Battery Pioneer, Appoints Global Advisory Board to Advance Mission Towards Universal EV Adoption
StoreDot Pitchbook report, July 2021
Ten Innovative Companies Named as 2020 BNEF Pioneers
Fees
Fee on management – 5%, paid on top of the investment amount.
Fee on profit – 10% of net profit. Charged at the closing of investment, after the rest of the commissions are paid.